Hello, readers!
If you like what we do, please consider supporting our journalism by signing up for SupChina Access. Group and corporate subscriptions are also available — please email alex@supchina.com for more info.
Some upcoming online events you might like:
—Jeremy Goldkorn, Editor-in-Chief
1.
Locals cheer as U.S. consulate in Chengdu closes, after Houston
The U.S. consulate in Chengdu, the capital of Sichuan Province, opened in 1985. Today, it closed at 10 a.m. local time after the Chinese government's "withdrawal of consent for operation," according to the U.S. State Department. "Relevant Chinese authorities then entered through the front entrance and took over the premises," according to a Chinese state media report, which also quotes a Chinese diplomat that "the "U.S. side is responsible for all of this."
The Chinese government took over the building in retaliation for the U.S. closing China's consulate in Houston, Texas, last week. U.S. diplomats were given "72 hours to vacate, the same amount of time China was given to leave its Houston mission," which was shut last week Friday. The consulate's Twitter account featured a maudlin video captioned (in Chinese): "Today, we bid farewell to the U.S. Consulate in Chengdu. We will miss you forever."
Chinese police kept American journalists and TV crews at some distance from the building but allowed residents to crowd "the streets around the consulate, taking photos and waving Chinese flags." The government's decision to shutter the consulate seems to have the approval of many Chengdu locals and tens of millions of internet users.
The consulate closure is the latest downturn in U.S.-China relations. The Trump administration appears to be accelerating its campaign of aggressive moves against China in a number of spheres: U.S. Secretary of State Mike Pompeo last week gave a speech that explicitly talked of a "new cold war" with China and said his department's policy on Beijing was to "distrust and verify."
Other recent actions include the U.S. sanctioning Chinese officials and companies over policies in Hong Kong and Xinjiang, cutting off Chinese companies' access to American technology, and challenging Beijing's claims in the South China Sea.
And just in over the weekend: No more Fulbright scholars in China. The U.S. has confirmed "the suspension of its Fulbright programme in mainland China and Hong Kong, after President Donald Trump pulled the plug on the fellowship earlier this month."



A message from Siemens Industrial Machinery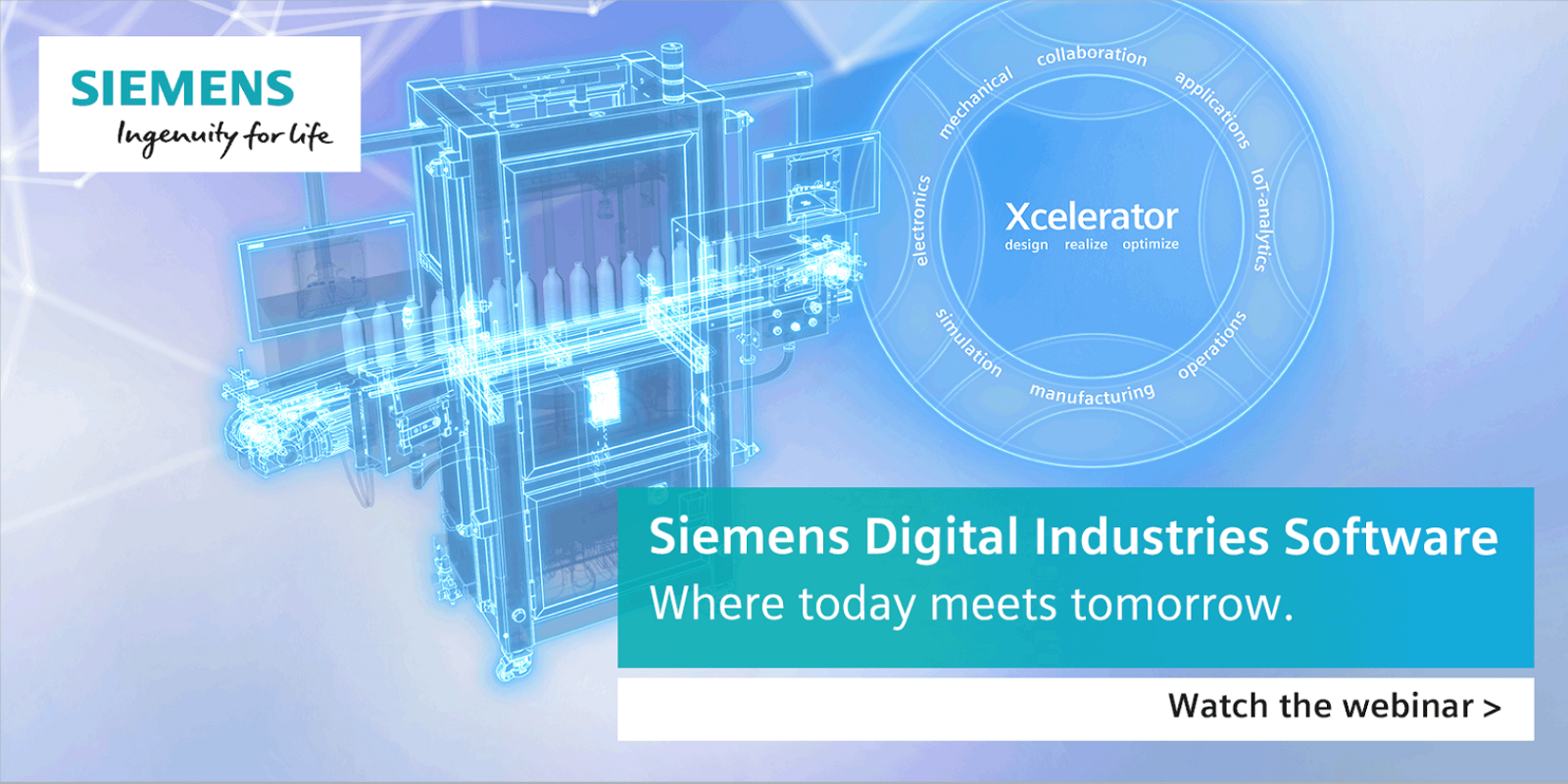 In the world of industrial machinery manufacturing, there is one word that can describe the current challenges these companies face: complexity.
To address this, manufacturers need to integrate tomorrow's digital development aspects such as requirements management, configuration management, change and cost management as well as project management. Siemens Digital Industries Software understands how to help you embrace that complexity to deliver the products your customers demand.
In this webinar, we discuss key challenges facing industrial machinery manufacturers and their need to build smarter machines today.
2.
A tiny COVID-19 spike in China gets a big response
Over the weekend, the spread of the COVID-19 pandemic set records in multiple places, though the differences in scale are remarkable. Here is a snapshot of what July 26 looked like in new coronavirus cases around the globe:
Ironically, the places with the fewest cases are taking the most extreme measures to address the outbreaks.
Hong Kong has announced a two-person limit on group gatherings starting on July 29, and will ban dining inside restaurants and require mask wearing in outdoor public places, per the Hong Kong Free Press.
In Dalian, a northeastern port city in China, 14 new locally transmitted cases were reported today, per Caixin (paywall). In response, the city now plans to undertake a mass testing campaign, similar to what occurred in Wuhan and Mudanjiang, Beijing, and now Urumqi. See also a Sixth Tone report on Dalian's new outbreak, which was first reported on July 23.
Most of the other cases in China were found in Urumqi, Xinjiang, which "has recorded 254 cases since mid-July" and is nearly completed with testing all 3.5 million of its residents, Caixin reports. While testing was underway in Urumqi, "subway and bus services have been cut off for over a week while housing compounds limit the number of people who can go in and out," Bloomberg notes.



3.
China launches first independent mission to Mars
On July 23, China's first independent Mars mission, Tianwen 1 — tiānwèn 天问 means "heavenly questions" — successfully launched out of the Wenchang Space Launch Center on Hainan Island. The mission is expected to orbit, land, and rove the Red Planet after its arrival in approximately seven months.
"Tianwen-1 is the most comprehensive mission to investigate the Martian morphology, geology, mineralogy, space environment, and soil and water-ice distribution," according to a group of Chinese scientists writing in the journal Nature, who said that the mission, if successful, would "signify a major technical breakthrough."
For top officials in Washington, Vice President Pence included, this launch represents China's most ambitious move yet in a "new space race." If successful, China will be the third country, after the U.S. and Russia, to land a spacecraft on Mars's surface. According to Sixth Tone, China's burgeoning space program has set a goal to go one step further and bring back samples by 2030 — a feat that no nation has been able to pull off thus far.
For further reporting, see the Wall Street Journal and Xinhua.



A message from Ping Pong Digital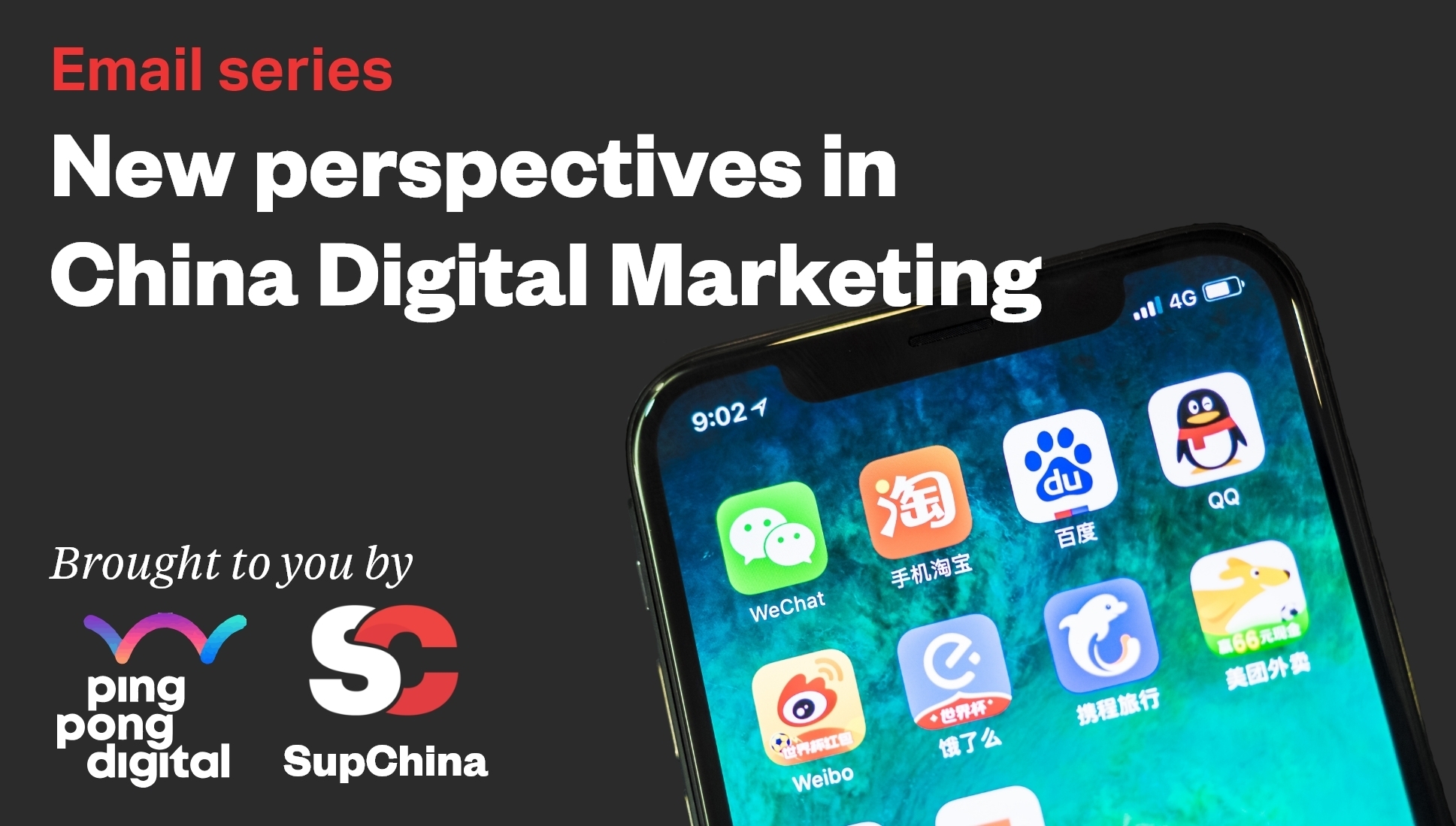 We've partnered with Ping Pong Digital to bring the New Perspectives in China Digital Marketing email series. A series of 7 newsletters over 7 weeks to bring you up to speed on the Chinese digital landscape and what steps your company can take to further its presence in the mainland.
4.
The worst floods in decades bring fears of a black swan event
"The flood control and flood fighting situation is grim," China's Ministry of Water Resources said in a July 26 statement (in Chinese), warning that it could get much worse.
Millions have been evacuated over the past month as torrential rains have filled rivers and dams in "27 of the country's 31 provinces, affecting more than 37 million people and leaving 141 dead or missing." This includes the Three Gorges Dam on the Yangtze River: Today, authorities discharged floodwater from the dam after the third flood of the year in the Yangtze River's upper reaches when the Three Gorges Dam "saw an inflow of 50,000 cubic meters per second" at 2 p.m. local time.
There are fears of a "black swan" disaster, not only at the Three Gorges Dam, but also at the thousands of small, aging dams around the country. "I've never seen such flooding," said one villager, who in 1965 helped build a dam which collapsed last month near Yangshuo.



5.
The Chinese idol who sparked an online war
Xiāo Zhàn 肖战 (Sean Xiao) is known for his boyish good looks and — well, mostly that. But he found himself at the center of an online firestorm earlier this year, resulting in the (temporary) ban of a popular website, a boycott, dropped corporate sponsorships, and a government campaign aimed at curbing "fan culture."
He first appeared on-screen in 2015 as part of X-Fire, a reality TV show dedicated to forming new boy bands. The show launched his singing career, and led to important roles in the historical dramas that became very popular during those years.
But it was his role in The Untamed that brought him stratospheric status. The show is now a staple of xiānxiá 仙侠, a TV and film genre with ancient Chinese settings but filled with magic, demons, ghosts, and gods. He plays the impish Wei Wuxian, who, alongside Lan Wangji (acted by another great idol, Wáng Yìbō 王义波), embarks on a series of epic detective adventures.
Xiao's acting is unremarkable over the show's 40 episodes, but many were drawn in by his boyish beauty and coy on-screen relationship with Wang. It made him an easy target for fànquān 饭圈, groups of young women who obsess over a male idol.
For details of his rapid rise and the controversies now surrounding him, please click through to SupChina's Chinese Lives column. For more on another young Chinese celebrity, see the latest Chinese Lives column on Lǐ Zǐqī 李子柒, an apparently shy but tough jack-of-all-trades whose videos about country life — particularly its food — have made her one of China's biggest online celebrities.









SupChina is a New York-based news, education, and business services platform that informs and connects a global audience of business, government, academic, and media professionals through our newsletters, podcasts, videos, website, and professional services marketplace.

If you want to sponsor this newsletter or any of our other offerings, reach out to alex@supchina.com.

To unsubscribe from email, click here.
© 2020

supchina.com

. All rights reserved.