Monday, November 23, 2020
Hello, readers!
Today's news, on SupChina.com: Biden chooses diplomatic cabinet nominees, but Trump's not done with disruptive attacks on China. Scroll on down for our roundup of the last week's news from China:
The 14 sins of Australia
New funding values Chinese private satellite company GalaxySpace at $1.2 billion
Motherhood is still a career killer for Chinese women, new research finds
How Chinese-American activism helped Georgia turn blue
China has given experimental COVID-19 vaccines to one million people
Upcoming events:
Join us on December 1 for a film screening of the documentary Finding Ying Ying, about a 26 year old graduate student who disappeared and her family's efforts to find her, and a webinar with the CEO of Citadel Securities Peng Zhao and film director Jenny Shi.
Fiercely spicy, tingling, and aromatic, Chongqing noodles are one of the most popular street foods of China. On December 3, learn how to make this classic Chinese dish with an up-and-coming startup entrepreneur in the Chinese condiment food space, Yao Zhao.
To get daily insights into China and analysis of a wide range of news, please subscribe to SupChina Access.
—Jeremy Goldkorn, Editor-in-Chief
1.
The 14 sins of Australia: Beijing expands list of grievances and digs in for extended diplomatic dispute
Beijing has a lot of grievances with Australia: Seven areas of disagreement were listed by Foreign Ministry spokesperson Zhào Lìjiān 赵立坚 listed on November 17. The next day, the Sydney Morning Herald reported on a "dossier of 14 disputes" shared by the Chinese embassy in Canberra. China's grievances include:
Calling for an independent inquiry into the origins of COVID-19
Allowing "unfriendly" media reports
Blocking of Chinese investment in Australia
Banning Huawei from Australian 5G
Legislation against foreign interference "viewed as targeting China"
"Incessant wanton interference in…Xinjiang, Taiwan, and Hong Kong affairs"
Making a statement on the South China Sea to the United Nations
Making "outrageous condemnations of the governing party of China by MPs and racist attacks against Chinese or Asian people"
A picture of the full list of grievances is viewable here.
China is not interested in compromise, Zhao signaled in a November 18 Chinese Foreign Ministry press conference (English, Chinese), because the "crux of the deteriorating bilateral ties" is "Australia's repeated wrong acts and remarks…as well as its provocative and confrontational actions."
Zhao added an idiom that reads literally, "Whoever hung the bell [on the tiger's neck] must untie it" (解铃还须系铃人 jiě líng hái xū xì líng rén), meaning that those who have caused problems should be the ones to solve problems.
Unfortunately for Beijing, all 14 items on the dossier "are seen by the Department of Foreign Affairs as key to Australia's national interest and non-negotiable, leaving the two countries facing the prospect of an extended diplomatic and economic dispute," per the Sydney Morning Herald.
Reaction in Australia
"The Federal Government believes the complaints are unreasonable and misrepresent Australia's position," the Australian ABC reported. A spokesperson for Australia's Department of Foreign Affairs and Trade pushed back in particular on Beijing's criticism of independent media and the speech of members of parliament.
Global significance
"The list is revealing," commented Rush Doshi, Director of the Brookings China Strategy Initiative, as it "shows the PRC holds countries responsible for their free civil societies and serves as a template for illiberal order-building."



A message from CuriosityStream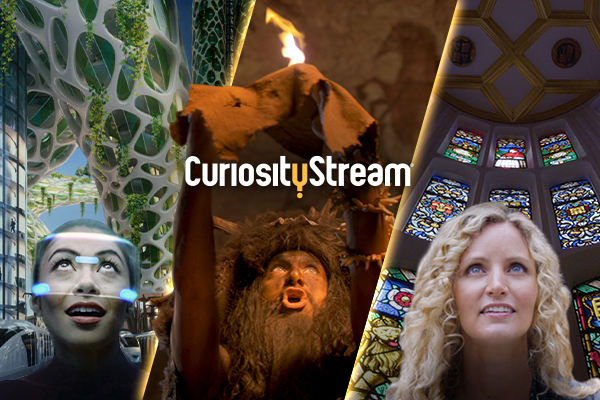 Staying in is the new normal right now, so why not take advantage of it? Learning something new is always a great idea.
If learning by reading a book or listening to a podcast isn't your thing, then CuriosityStream is for you! Find a new interest anytime, anywhere with CuriosityStream, the world's first on-demand documentary streaming service! There is always something new to learn about with thousands of documentaries on History, Nature, Food, Science, Travel, Technology, and more. CuriosityStream features over 30 expert-picked collections of award-winning programs that feature Sir David Attenbourough, Stephen Hawking, Nick Offerman, and Chris Hadfield. If you can't decide what to watch, then try CuriosityStream's new feature, ON NOW, to watch a continuous stream of the best documentaries.
Start streaming your new favorite documentary today and get 40% off your CuriosityStream subscription!
2.
New funding values Chinese private satellite company GalaxySpace at $1.2 billion
GalaxySpace (银河航天 yínhé hángtiān) is a Beijing-based company founded in 2016 that makes small telecommunications satellites. Last week, the company announced (in Chinese) that it had taken in a new funding round that gave it a valuation of 8 billion yuan ($1.2 billion), making it "the first unicorn in China's satellite internet industry."
The money is from a mix of prestigious private and government sources, including the state-backed CICC Infrastructure Fund.
The investment will be used to develop "satellite internet technology" and "low-cost mass manufacturing capabilities."
GalaxySpace's announcement name-checks Elon Musk's SpaceX and its satellite internet access project Starlink, and founding CEO Xú Míng 徐鸣 promises that his cheap broadband communication satellites will shorten the gap between China's and America's satellite mass-production capabilities "within two years."
Xu and the company's core management team mostly comprises former executives and technologists from Cheetah Mobile, an app and artificial intelligence development company that listed on the New York Stock Exchange in 2014.
That team of mobile, data, and AI nerds who left Cheetah to found GalaxySpace two years after the mobile company's IPO added a must-have to their management team: a man with connections and experience in China's state aerospace and defense sector. Dèng Zōngquán 邓宗全 is the chairman of GalaxySpace's technical committee. He is also the head of the National Defense Program 793, and the director of the mysterious "Aerospace Institutions and Control Technology at a National Defense Key Discipline Laboratory," about which there is precious little public information — not in English nor in Chinese.
In January this year, GalaxySpace launched a "227-kilogram Yinhe-1 (Galaxy-1) technology verification satellite [that was] expected to test Q/V and Ka band communications at up to 10 Gbps," reported SpaceNews.
In the announcement of the new funding, Xu said the company intends to build a factory in Nantong, a city two hours' drive away from Shanghai, that would be able to produce 300–500 satellites a year.
"Satellite internet" was added to a government list of new infrastructure priorities by the top economic planner National Development and Reform Commission in April this year.
In 2014, Xí Jìnpíng 习近平 elevated "Civil-Military Fusion" to a national strategy. The concept is roughly similar to America's private sector involvement in defense technology and aerospace — think Boeing, Lockheed Martin, Raytheon: China hopes to use private money and innovation to strengthen China's military prowess.
The space industry was one sector encouraged by the initiative.
Since 2014, about 100 private space companies have been founded in China. Per Wired, "They're creating reusable rockets, sending payloads into orbit and quickly catching up with SpaceX."



3.
Motherhood is still a career killer for Chinese women, new research finds
Having children comes at a serious cost for Chinese women in the workplace, according to a new report (in Chinese) by consulting company Boss Zhiping, based on a survey of more than 8,000 career women.
There is even a new term used to describe the considerable financial and professional challenges faced by working mothers: the "motherhood penalty" (生育惩罚 shēngyùchéngfá).
The report revealed that about 85% of the working mothers surveyed felt that their parenthood had hindered their career advancement "in a significant way."
Over 30% of them said that they went through a "long period of mental distress" before announcing their pregnancy at work, and 35% said their bosses immediately started looking for their replacements after learning about their pregnancy.
While Chinese women may no longer sacrifice their careers for their husbands, they are still expected to do so for their children.
The study found that nearly half of the mothers polled left the labor force for at least one year after giving birth. Of them, roughly 20% ended up becoming stay-at-home moms.
Almost 40% of the working mothers said that their husbands "basically spent no time on parenting" while over half of the husbands didn't use up their paternity leave, whereas about 21 percent never took it at all.
Although it's illegal for Chinese companies to ask a woman about marital status or family plans, the survey found that many employers still do.
Among the childless women who responded to the survey, over 90% had been asked about their plans on having children during job interviews.
The survey showed that about 40% of the childless respondents delayed parenthood because of "the time it would take," which they thought would have a negative impact on their promotion opportunities.



4.
How Chinese-American activism helped Georgia turn blue
For the first time since 1992, a Democratic Party presidential candidate won the southern U.S. state of Georgia, a hand recount of the votes confirmed last week. Joe Biden's margin over Donald Trump in the state was close, at just 12,284 votes, or a quarter of a percentage point of total votes cast.
What led to this narrow victory? A significant part of the story is the growing Asian-American electorate in the state:
An analysis by the Democratic firm TargetSmart indicated that Asian-American voter turnout in the state nearly doubled compared with that of the 2016 election, even as a New York Times analysis showed that the black share of the electorate declined in the state.
Chinese Americans are one of the largest groups of Asian Americans in Georgia. The 2010 census showed ethnic Chinese as the third-largest group in the category "Asian," but an AAPI Data report from 2018 indicates that the Chinese community has surpassed the Korean population to become the state's second largest, behind only the Indian population.
The Asian-American Legal Defense and Education Fund's exit poll found that this year, 62% of Asian-American Georgian voters surveyed chose Biden, and 36% chose Trump.
Chinese-American activists like BiLan Liao, a 62-year-old who immigrated from China in 1999, have worked hard to boost turnout and advocate for Biden in the state. They are now mobilizing again ahead of the upcoming Senate runoffs in January, which will determine who controls the U.S. Senate when Biden starts his term in the White House.
Click through to SupChina for more on Chinese liberal activism in the American south.



A message from Siemens Industrial Machinery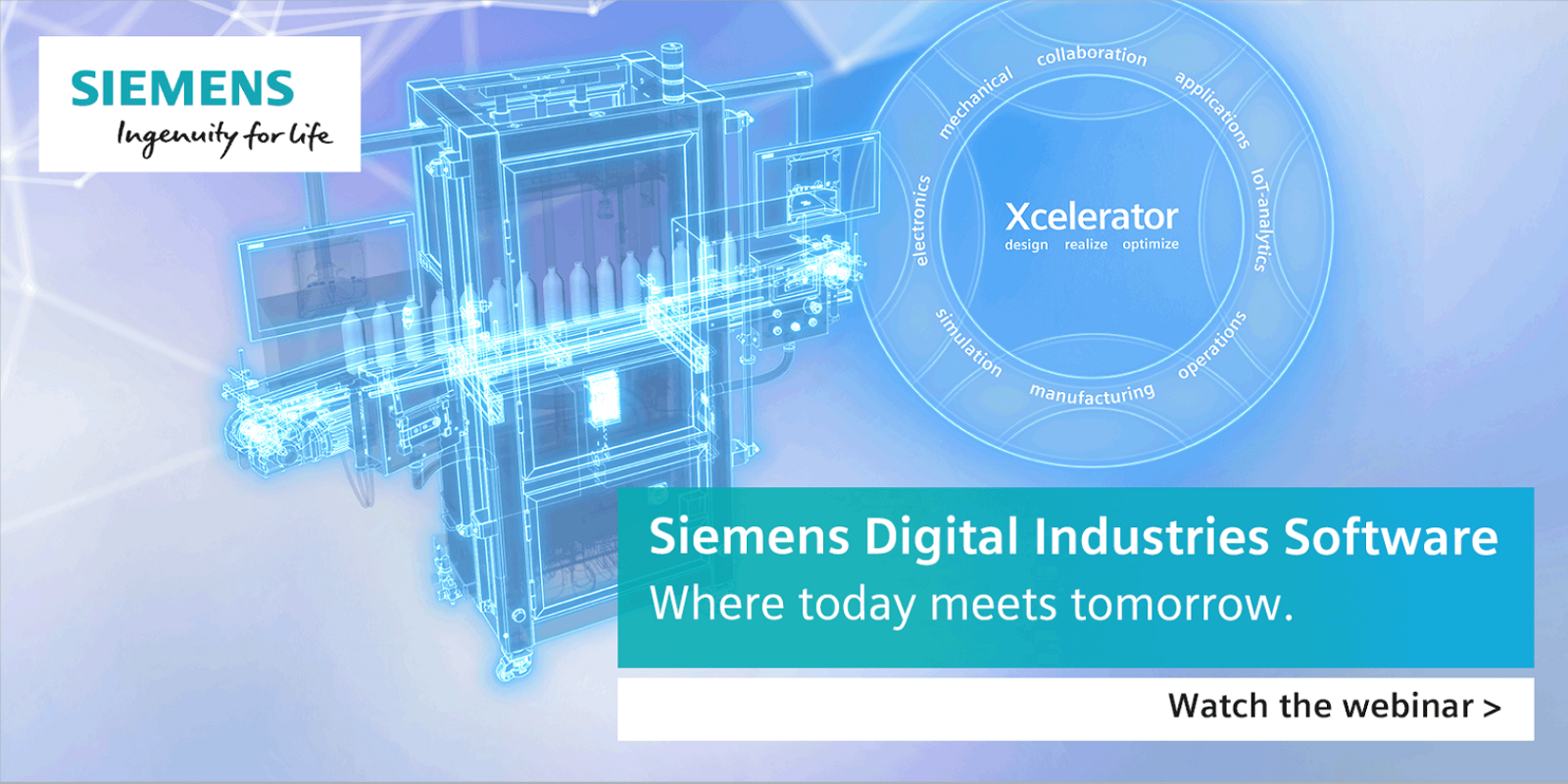 Start Your Digital Transformation Journey with Automated Engineering.
With Siemens' Advanced Machine Engineering solution, your company can immediately begin the digital transformation journey and improve productivity. Our Advanced Machine Engineering on-demand webinar explains ramp-up time in production through virtual design and commissioning.
5.
China has given experimental COVID-19 vaccines to one million people
China has given experimental COVID-19 vaccines to about 1 million of its citizens in less than four months, all outside of the formal clinical process to verify the safety and effectiveness of vaccines, according to (in Chinese) the chairman of Sinopharm, through China's emergency use authorization program which started on July 22.
Sinopharm makes two of the vaccines that are being distributed through the emergency use authorization program. A third vaccine developed by Sinovac Biotech is also part of that program, per Reuters.
Even as those vaccines start to get wide distribution outside of clinical trials, in a move that health experts generally consider an unnecessary risk, they are also undergoing phase 3 trials in many countries around the world.
A fourth vaccine from CanSino Biologics has Phase 3 trials ongoing in Saudi Arabia, Pakistan, and Russia.
A fifth Chinese vaccine, from Anhui Zhifei Longcom Biopharmaceutical, a subsidiary of listed Chongqing Zhifei Biological Products, "entered phase 3 clinical trials" last week, per Yicai Global. State media reported that trials for this vaccine would be conducted in Uzbekistan, Indonesia, Pakistan, and Ecuador.
What if Chinese vaccines are less effective?
The Sinovac Biotech vaccine did "induce antibodies in the human body within 28 days of the first immunization," according to phase 1 and phase 2 trials, reports the Wall Street Journal, but the level of antibodies was "lower than that seen in people who were previously infected with COVID-19," and no phase 3 results have been announced.
"By contrast, the levels of antibodies in results from vaccine trials by Pfizer and Moderna were roughly on par with those in people who previously contracted the virus," the WSJ says. Those results are from phase 3 trials.
This morning, British-Swedish drugmaker AstraZeneca announced it had developed a vaccine that was 90% effective in phase 3 trials.
Reasons why China might still vaccinate the world
There is a lot still unknown about the exact effectiveness of various vaccines, and the timelines on which they might be formally rolled out to the general public.
One disadvantage of the vaccines by Pfizer and Moderna is that they have to be stored at frigid temperatures (-70°C / -94°F for Pfizer; -20°C / -4°F for Moderna). This makes distribution challenging, especially in developing countries. (AstraZeneca's vaccine will have "relatively simple storage requirements," but the company did not give out temperature details.)
Sinovac Biotech's vaccine, which it calls CoronaVac, "can be stored in a standard refrigerator between 2 and 8 degrees Celsius," and can also "remain stable for up to three years in storage," a researcher told the WSJ. CoronaVac is also "cheap and fast to make."
China has already pledged to share its vaccines with many developing countries (and joined the COVAX initiative, which the U.S. has shunned).



Want more SupChina? Get unlimited access to articles, premium analysis and insights directly from our editors, and other benefits by joining SupChina Access.






SupChina is a New York-based news, education, and business services platform that informs and connects a global audience of business, government, academic, and media professionals through our newsletters, podcasts, videos, website, and professional services marketplace.

If you want to sponsor this newsletter or any of our other offerings, reach out to alex@supchina.com.

To unsubscribe from email, click here.
© 2020

supchina.com

. All rights reserved.