Island Studies News | September 2021
A note from the editor:

Hello and welcome to the September edition of the Institute of Island Studies Newsletter!

Happy Labour Day! That means it's back-to-school season here at UPEI and we are gearing up for the start of a new semester. I imagine many of you readers are in the midst of similar preparations. Luckily, we have lots of content to help get you motivated for the Fall!

I hope you've all had a restful summer and are ready for some exciting online events because we have quite a few scheduled for this month! You can also look forward to new books, and podcast episodes for your personal edutainment, and, if you are looking to flex your writing and research skills, take a look at our Call for Papers section as it continues to grow.

Finally, readers from Prince Edward Island are invited to participate in a survey and share your thoughts on the quality of life on PEI. For more information, please see the PEI Community Announcements section.

Until next time, take care!
- Megan Lane

South Korean lithium-ion battery solutions provider Kokam will supply a battery energy storage system (BESS) that will serve as a virtual synchronous generator, reducing local reliance on diesel generators on the French Polynesian island of Tahiti.
"Through the virtual synchronous generator (VSG) technology, EDT acts on its desire to decarbonise electricity production and contributes to the shift to carbon neutrality in French Polynesia," EDT CEO François-Xavier de Froment said.
Latest from Island Studies at UPEI
Institute of Island Studies
Economic Impacts and Future Pathways: COVID-19 in Atlantic Canada.
– Marlene Chapman, Laurie Brinklow, and Alyssa Gillespie. Institute of Island Studies, University of Prince Edward Island February 15, 2021

Island Innovation Introduces New Interactive Map Featuring COVID-19 Island Insights Series
Click on any of the islands tagged on the map to read a critical assessment on how that island has performed during the COVID-19 pandemic and the extent to which their recovery plans are able to promote long-term resilience and sustainability.

The COVID-19 Island Insights Series is an initiative led by the Strathclyde Centre for Environmental Law & Governance (SCELG) and the Institute of Island Studies (IIS) at the University of Prince Edward Island (UPEI) in collaboration with Island Innovation.
Forthcoming This Fall:
We'll Meet Again: Prince Edward Island Women of the Second World War by Katherine Dewar
From fire-watching during bombing raids in blacked-out London to surviving the sinking of a transport ship in the Mediterranean, We'll Meet Again shares the incredible stories of nineteen women from Prince Edward Island who served in the Second World War. Drawn from interviews, diaries, letters, community histories, and archival research, Dewar demonstrates how the on- and off-duty experiences these women had in the Army, Navy, Air Force, Canadian Army Medical Corps, the South African Military Nursing Service, and the Red Cross tested their stamina, their courage, and their compassion.

As always, we'd like to remind you that all of the Island Studies Press books that you read about in our newsletter are available for sale in bookstores and online!
PEI Community Announcements
The Institute of Island Studies at UPEI is embarking on a four-year project to better understand and assess the well-being and quality of life of Islanders. An online survey is one of the first initiatives of the project and everyone on PEI is encouraged to participate.
Beginning in mid-September and continuing for several weeks, the Institute of Island Studies is asking Islanders who are 18 years or older to complete an online survey that explores personal well-being and offers the opportunity to share thoughts on how island communities could be better places to live, work and play.
Societal progress is often assessed using relatively narrow economic indicators, including the Gross Domestic/Provincial Product. Over the past decade, complementary indicators have emerged in several jurisdictions that help broaden our understanding and assessment of societal well-being. The Institute of Island Studies well-being project aims to gather input from Islanders to identify these complementary components of well-being that are important to them, and which inspire civic engagement and community vitality.
As an initial step in the project, the 2021 online survey provides an opportunity for people on PEI to share their thoughts on measures of their well-being that go beyond economic metrics and extend into areas such as community vitality, health, democratic engagement, the natural environment, leisure and culture, education or learning, standard of living, and overall personal well-being.
Dr. Laurie Brinklow, Chair of the Institute of Island Studies, notes the importance of the survey: "We hope that Islanders will take a few minutes to complete the survey as this is an opportunity to better understand the current and future well-being of our island populace and help foster engaged and vibrant communities on PEI."
Keep an eye on the Institute of Island Studies webpage for more information by mid-September.
Media contact: Dr. Laurie Brinklow, Institute of Island Studies brinklow@upei.ca 902-894-2881
Research Coordinator: Dr. Phil Davison, Institute of Island Studies phdavison@upei.ca
The Institute of Island Studies at UPEI has an active Research Associate program. Here is a taste of what some of our Research Associates have been up to lately:
Dr. Gerard Prinsen

'Inter-island Relations in Oceania's Archipelagos: Identity and Everyday Politics.'
Asia Pacific Viewpoint.
Prinsen, G., Mawyer, A., Cholymay, M., Lotti, A., Manuireva, E., & Muir, H. (2021).

View Profile

Want to become a Research Associate?
Apply Here!

Do you have a new book, journal article, blog post, interview, podcast, video, or other publication to share?
Let us know so we can share your news with the community!

Master of Arts in Island Studies (MAIS) Students & Alumni

This student-run group is collecting used coffee pods/capsules from organizations, companies, and individuals throughout the Charlottetown area to be recycled properly.

Most people aren't sure what to do with their used coffee pods and throw them in the waste. In partnership with the City of Charlottetown Sustainability Office, Coffee Pod Collective is trying to reduce the amount of waste in their City and will use the plastic to make new products while using the coffee grinds for local composting needs!

"With your help, we can reduce the waste going to our local landfills. Also, you could buy locally roasted beans and use a French press to have a fresh, waste-free cup of java instead!" -Logan Dawson, MAIS graduate and member of Coffee Pod Collector

If you'd like to collect your pods at your home or workplace, send them a message at peipodpeople@gmail.com for pickup/drop-off and to coordinate!

♡♡♡
Congratulations to MAIS grad Logan Dawson
and his wife Lindsey Groom on their marriage!
We at the Institute of Island Studies wish you all the best in your life together!
♡♡♡
Reminder: MAIS Graduate Student Profiles
All current MAIS students are invited (and encouraged!) to submit their info to have their profile added to the MAIS Graduate Student Profile page (projects.upei.ca/mais/graduate-profiles). All you have to do is send us your information and we will do the rest!
➔ Go to http://bit.ly/MAIS-profile-form to submit your information
The project Archipel.eu was selected in response to the call "Pilot project for the safeguard and promotion of culture in the Outermost regions and the Overseas Countries and Territories", launched in September 2020 by the Directorate-General for Regional and Urban Policy (DG REGIO).
Archipel.EU aims to test, over a 24-month period, a direct financial support scheme for cultural professionals, artists, groups of artists, cultural organisations and institutions, residing in the 22 Outermost Regions and the Overseas Countries and Territories of the European Union, i.e. 9 ORs and 13 OCTs.
The main objectives of the programme are to:
Contribute to safeguarding, promoting and supporting intangible cultural heritage, local knowledge, popular arts and practices as well as ancestral and indigenous cultures.
Improve cultural dialogue and exchanges amongst ORs and OCTs and across the EU.
Disseminate cultural and creative works from overseas cultures, through mobility including virtual projects.
There will be three main calls for applicants during the programme:
Scheme 1:
Fund for the Preservation and Valorisation of Overseas Cultures – from September 15 to 15 (12 weeks).
The Fund will support physical and virtual activities around intangible cultural heritage, carried by cultural organisations and cultural institutions.
Scheme 2: Mobility fund, Fund for exchange and cooperation projects – from September 15 to November 15 (8 weeks).
The first call will support 22 mobilities for individuals, artists and culture professionals. A second call to finance the creation of professional cultural networks will take place in February 2022.
Scheme 3: The Archipel.eu Collection – from September 15 to November 1st (6 weeks). To support the dissemination of small artistic, physical or digital forms around heritage and contemporary creation.
The Island Studies Journal has a new periodic section entitled ''Genders, Sexualities and Feminisms.'

Edited by: Glenda Tibe Bonifacio, Firouz Gaini, and Ramola Ramtohul. This themed section will be published once a year, get in touch with the editors if you would like to submit a proposal for an article.
For more info, see here: https://islandstudies.ca/node/542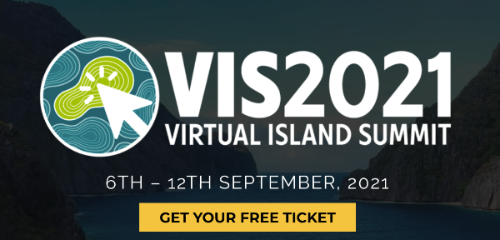 Island Innovation's annual Virtual Island Summit
Island Innovation is proud to announce their annual Virtual Island Summit for this year will be held September 6-12. This is a free online event designed to connect global islands and share their common experiences. Join islanders from around the world and share ideas, best practices and solutions.
The Virtual Island Summit 2021 offers:
Access to world-class sustainability experts
Interactive sessions
Viewpoints from a diverse range of speakers
Cross sector collaboration
A zero carbon conference experience
Insights and discussions about the SDGs
SALISES 22nd Annual Conference
The 22nd Annual SALISES Conference (Virtual) is scheduled for September 27-30, 2021.
The theme is: "Re-imagining Development for Small Island Developing States (SIDS): Post-pandemic Transformations"
For more information, see the 'Call for Papers' flyer.

Creating Inclusive Economies: Building Bridges Between Public, Private and Civil Society Sectors (CRRF Conference)
In the interest of the health and well-being of participants, organizers and the host community during the continued uncertainty of the COVID-19 pandemic, the annual conference of the Canadian Rural Revitalization Foundation (CRRF), slated for September 29-30, 2021, will be taking place virtually.
Stay tuned to their website for updates on event presentations, panels, and how to register as they are released!

Anthropocene Islands: Early Career Analytical Study Space
These sessions will be a relaxed space where early career scholars can discuss the different ways in which islands and islanders are being thought about in broader Anthropocene debates and literature.
The next meeting will be on September 30th at 6pm London Time and will be discussing 'resilience'. Full details here.
Anthropocene Islands Monthly Reading Group
After taking a break in August, the Anthropocene Islands Monthly Reading Group returns on September 30th. We will be discussing 'Relational Undercurrents: Contemporary Art of the Caribbean Archipelago' (2017) edited by Tatiana Flores and Michelle Stephens, which will be introduced by the editors themselves!
Participants can choose to attend either the 10am or 5pm (London Time) session.
Full details here.

The Great Lakes Islands Summit (October 3rd - 6th, 2021) is being jointly hosted by the Lake Erie Islands of Kelleys, Middle Bass, Pelee, and South Bass. South Bass Island (also known as Put-in-Bay) will be the anchor island. We are excited to have a full agenda (coming soon!) that includes visiting five islands (the four previous ones listed plus Gibraltar Island) and discussing critical issues including infrastructure, tourism, land conservation, and water quality. The $100 registration fee includes your meals and all transportation between islands for the event.

The event will begin at 5pm on Sunday, October 3rd with reception and dinner, and conclude on Wednesday at 4:30pm. Any island residents are welcome to attend. The annual summit also serves as the member meeting of the Great Lakes Islands Alliance (GLIA), a bi-national network of Great Lake island communities.

The agenda will include a keynote presentation on Monday morning followed by a morning tour of South Bass Island and then an afternoon tour of Middle Bass Island with lunch there. Tuesday events will include a morning tour of Gibraltar Island and an afternoon tour of Kelleys Island, with lunch there. Wednesday we are planning a tour to Pelee Island if possible.

A more detailed agenda will be available soon. Additional information on how to get to the summit, where to stay, and more will be included in your summit registration email. For questions and more information, please contact Peter Huston at phuston@glialliance.org. We hope that you can join us! Please register soon, space is limited.

*The GLIA Summit will strictly follow all Covid protocols that are in place at the time of the Summit.*

Island representation at COP26
During COP26 we plan to create an "Island Space" where we will share key insights and developments related to remote, rural and island communities. Island Innovation wants to ensure that your communities are represented and that relevant information is made available to you. Given that 20% of UN member states are part of the Alliance of Small Island States (AOSIS), we expect there to be a number of conversations relating to islands.
Stay Informed And Help Tackle Climate Change
November 1–12, 2021

Key topics to be covered during COP26 include:
Net zero emission targets
Adaptation to climate change for vulnerable populations and economies
Renewable energy and energy storage technologies
Transitioning to zero carbon transport
Green transformation of financial systems
Visit the Island Innovation website to learn more and sign up!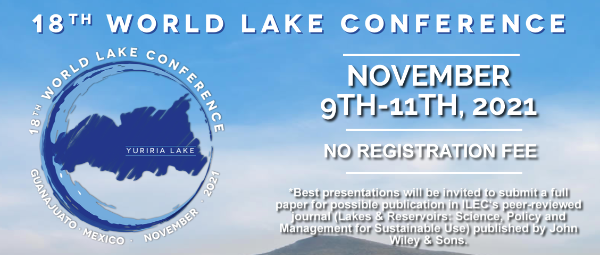 18th World Lake Conference
The surface water bodies have been impacted by numerous changes: environmental, political, economic, financial, administrative, technological, cultural, and social, such is the case of the lakes. The problems of appropriate management have been solved through local solutions.
The 2020 edition of the 18th World Lake Conference (WLC18) will be held in the city of Guanajuato, Mexico. This conference will keep up with the efforts of benefiting governance, resilience, and sustainability of lakes through knowledge generation, information exchange, experiences, and best practices, proposing a meeting space for experts, authorities in charge of administration, users, technologists, scientists, professionals, students, and civil society members interested in spreading, learning and fomenting pertinent actions for comprehensive management of lakes.
Pacific History Association Biennial Conference 2021:
'In Their Own Words'
November 17–20, 2021 | Combined face-to-face/virtual conference
Strategically, the Pacific is at the centre of global debates on climate change and sustainable development, and there has been a resurgence in historical indigenous knowledge as a solution to contemporary challenges in our societies. How can history become more visible and more audible as a strong voice in public discourse on the environment, traditional knowledge, faith, migration, health, and education? The 2021 PHA is an opportunity for scholars, for historians in particular, both from the Pacific Islands and beyond, to reimagine, resource and reshape our region's past, present and future.
Full details available at pacifichistoryassociation.net/pha2021
Recent Webinar & Event Recordings
Recent Podcast Recordings
the hidden island is a podcast dedicated to exploring our past in new and unexpected ways. Discover the hidden history of Prince Edward Island - and find out why that history is still relevant today. Listen in on candid conversations with Islanders about the parts of our heritage that often go unmentioned in history books.

Listen to season one of the hidden island, and check out our sneak peek for season two, which releases September 22, 2021!

We start off season two at the beginning: the creation of Epekwitk told by Mi'kmaq legends. Skipping centuries here and there, we learn about the many people this island became home to and follow their patterns of migration. Whether expelled by the English in the mid-1700s, looking for work, or yearning for somewhere new, not all islanders stay on PEI. We explore what that looked like, and more importantly, what it meant for islanders to have to leave home throughout the centuries.
Features guest interviews: Riley Bernard, Georges Arsenault, Dr. Ed MacDonald.

In Part 2, we explore the concept of "islandness" and how it relates to the feeling of home, how nostalgic home can feel when you're stuck living off-island. We also touch a hot topic: do you have to be born an islander, or can you become one by choice? Finally, we talk about what keeps islanders away today, whether that's lack of work, racism and xenophobia, and the way PEI is slow to accept other people.
Features guest interviews: Dr. Laurie Brinklow, Georges Arsenault, Dr. Ed MacDonald, Isabelle Gallant and Thinh Nguyen.

Episode 3 of "Island conversations"
a podcast series from the Small Island Cultures Research Initiative [SICRI]

In this podcast, we will be hearing from Dr. Solène Prince who currently holds a senior lecturer position at Mid-Sweden University. Solène is an early career researcher with research interests in tourism geography and sustainability who has written about the impacts of tourism on local identities, cultures and livelihoods in rural and island destinations. She has carried out research in various places around northern Sweden, on the island of Bornholm in Denmark and at an eco-village in Iceland. Her research on islands is published in the Journal of Tourism and Cultural Change, Island Studies Journal and Shima. Solène completed her undergraduate degree at Mount Allison University, Canada in international relations before moving to Sweden where she did her master's in sustainable development at Uppsala University and then completed her Ph.D. at Mid-Sweden University in 2017.
Whether its seeing a cleaner harbour bottom or having a safer swim, Shawn and Staunene remind us that the oceans are our responsibility and they share the importance of cleaning up our oceans one harbour at a time! Removing litter from one beach or one harbour may seem insignificant in the grand scheme of things but the fact is, the more clean ups we do, the more awareness we can bring towards this issue and the more we can remediate and prevent more trash from piling up! Clean ups show us what the most common sources of pollution which can inform policies to target specific items and catalyze innovative alternatives and solutions that support local communities and regional economies.
As always, this is by no means an exhaustive list. If there's something that you think we've missed, or if you have any forthcoming publications that we should be aware of, please let us know!

The Metabolism of Islands
Edited By: Simron Singh, Marina Fischer-Kowalski, and Marian Chertow

This book makes the case for why we should care about islands and their sustainability. Islands are hotspots of biocultural diversity and home to 600 million people that depend on one-sixth of the earth's total area, including the surrounding oceans, for their subsistence. Today, they are at the frontlines of climate change and face an existential crisis. Islands are, however, potential "hubs of innovation" that are uniquely positioned to be leaders in sustainability and climate action. This volume argues that a full-fledged program on "island industrial ecology" is urgently needed, with the aim of offering policyrelevant insights and strategies to sustain small islands in an era of global environmental change. The nine contributions in this volume cover a wide range of applications of socio-metabolic research, from flow accounts to stock analysis and their relationship to services in space and time. They offer insights into how reconfiguring patterns of resource use will allow island governments to build resilience and adapt to the challenges of climate change.

Political Ideologies and Worldviews: An Introduction
Edited by Valérie Vézina et al.

This open educational resource (OER) brings together Canadian and international scholars in a contemporary, pluralistic volume introducing undergraduates in a variety of relevant disciplines to political ideologies and worldviews. This introductory volume is also suitable for a wider general audience.

This volume is the first of its kind, a fully open textbook on political worldviews that deals with the historical development of classical ideologies, while expanding and updating the subject using contemporary political examples and non-Eurocentric examinations of ideology. The volume includes chapters on Indigenous worldviews, Confucianism, and the future of ideology in the emerging global order. The volume also contains valuable sets of discussion questions throughout.

Valérie Vézina (PhD, Université du Québec à Montréal) is a faculty member in the department of political science at Kwantlen Polytechnic University (KPU), since September 2018. Her research focuses on the intersection between nationalism studies and island studies.

Calls for Papers and Submissions

The deadline for abstract submission has been extended to September 17th, 2021 GMT.

The 18th World Lake Conference Organizing Committee is inviting to all public to submit your work related with a wide range of lake basin-related problems and solutions, to be considered as oral or poster presentations. Submissions will be reviewed by the conference committee, and results will be announced to applicants by email. Accepted abstracts will be included in the e-book of abstracts, published after the virtual event.

The 18WLC Organizing Committee will provide the official templates for your presentations.

Presenters might be requested to make their presentation in a different main theme or in a different format (oral, poster, etc.) from their original request to ensure a consistent presentation program.

Submissions may be in English or Spanish. For more information and to submit your abstract, please visit their website.
SALISES 22nd Annual Conference
September 28-30th, 2021
Theme
Re-imagining Development for Small Island Developing States (SIDS): Post-Pandemic Transformations
Conference Objectives
Assessment of the economic, social, political and cultural impact of COVID-19 in SIDS
Discussion of the broader implications of the pandemic for the fulfilment of current
Development Agendas
Spotlighting lessons learnt that can inform post-pandemic recovery and development
Proposals of development strategies for building resilient, inclusive, and sustainable
development for SIDS amidst continued COVID-19 uncertainties.
Proposals not exceeding 300 words for special panels are also invited. Special Panels should have a maximum of 4 persons.

Abstracts of 200 words or less and full papers should be submitted on easy chair.
Visit the CSA website for more information.
WCP Virtual International Conference MSMEs and COVID-19: Impacts, Challenges and Opportunities.
Deadline for submission of extended abstracts/full papers: October 30th, 2021

Special Theme: COVID-19 and the Sustainability of Blue Entrepreneurship.

All submissions should be forwarded as a word.doc attachment via email with the subject line as 'Virtual Conference: 'MSMEs and COVID-19: Impacts, Challenges and Opportunities.'
Researchers are encouraged to register upon acceptance of their extended abstract/full paper. Authors of accepted extended abstracts/full papers, subject to a blind review, will need to submit the final revised version by 22nd November 2021 for inclusion in the conference refereed proceedings.
IISA Conference 2022
Deadline for Abstract Submission: October 31st, 2021
The 18th ISISA conference will cover a wide range of research topics. Each of them will be led by the members of the Scientific Committee. Please make sure that the topic of your research fits within one of the offered sub-themes. Of course, if you have important and interesting applications out of the suggested themes, the members of the Scientific Committee will create additional sessions.
Topics of interest (sub-themes):
Urban archipelagos
Anthropocene islands
Island development policies
Islands and Crises
Migrations and islands
Island sustainability and resilience: SMART islands
Evolution and preservation of islands landscapes
Impacts of tourism on islands
Only one author should submit the abstract.
All abstracts should be submitted and attached as MS Word document, in English by the online form.
Water an Open Access Journal by MDPI
Special Issue: 'Water Resources Management and Water Security in Small Island Communities'
Deadline for manuscript submissions: March 31st, 2022

In the context of global changes, the sustainable management of water cycles, going from global and regional water cycles to urban, industrial and agricultural water cycles, plays a very important role on the water resources and on their relationships with food, energy, biodiversity, ecosystem functioning and human health. Water invites authors to provide innovative original full articles, critical reviews and timely short communications and to propose special issues devoted to new technological and scientific domains and to interdisciplinary approaches of the water cycles. We ensure a critical review process and a quick turnaround between submission and final decision.

For more information visit the Journal Website

Ongoing calls:
Island Studies Journal thematic sections:
Join or our interdisciplinary Master of Arts in Island Studies (MAIS) program! The deadline for January intakes is November 1, and you can now apply for September 2022.
This program accepts students from all disciplinary backgrounds; all that we ask is that you have a passion for islands!
In addition to the long-running Thesis program, there are three course/work-study stream options: Island Tourism, Sustainable Island Communities, and International Relations & Island Public Policy.
Do you have an island studies publication, upcoming event, new research, or other updates to share?
We would be delighted to share it with our global island studies network!
Submit details here