Hello, readers!
Our latest podcast: Adam Tooze, an influential professor of history at Columbia University, was frustrated with the common story of China's rise that "goes from GDP to defense budgets, to a challenge to American hegemon," and so he wrote an essay on the subject in The New Statesman, and appeared on the Sinica Podcast to discuss which historical comparisons and context help — or don't — in making sense of modern China.
Not enough China news yet? Try subscribing to these:
The new SupChina A.M. newsletter, which brings you a two-minute review of the most essential China business news as Beijing goes to sleep and New York wakes up.
Our flagship SupChina Access newsletter, delivered to paying subscribers as part of premium membership.
Chengdu storytelling: Here is a video we produced about "Monologue," a collection of graphic nonfiction stories created by Jacob Wanuch, who has lived in that city since January 2017.
—Jeremy Goldkorn, Editor-in-Chief
1.
China crushes Delta spike after weeks of strict measures
After a little over a month, the latest outbreak of COVID-19 in China, driven by the Delta variant, appears to be contained. Since July 20, when the eastern city of Nanjing discovered an outbreak at its airport that quickly spread to dozens of cities, over 1,200 people have been infected. But no new local cases were reported on August 22, the National Health Commission said.
How did China contain Delta?
Mostly the same way it contained every previous wave of COVID.
Many rounds of mass testing: Over 100 million tests have been conducted since the Nanjing outbreak began, per Bloomberg.
Wide and strict quarantines: Both quarantine in the sense of restricting travel and in the sense of medical quarantine. Hundreds are currently in isolation in Shanghai after one hospital worker and five airport logistics employees reported infections late last week, per the SCMP.
No coexistence allowed
On July 29, Zhāng Wénhóng 张文宏, one of the country's most prominent infectious disease specialists, suggested that China and the world would probably "have to learn to coexist with" COVID-19, after its risk profile was lowered "to the level of the seasonal flu" through vaccinations.
Herd immunity at 80%?
China's vaccination goal, set earlier this summer and promoted this weekend (in Chinese) by prominent respiratory doctor Zhōng Nánshān 钟南山 as a threshold for "herd immunity" (群体免疫 qúntǐ miǎnyì), is to reach 80% vaccine coverage by the end of the year.
With over 1.9 billion shots given in China so far, approximately 55% are fully vaccinated and as many as 69% may have received at least one shot, according to Bloomberg's vaccine tracker.
But Beijing is likely to take no chances when it hosts the Winter Olympics next February: Depending on the status of variants, there is "almost a zero percent chance" that foreign spectators would be let into the country to watch the Games, a source inside the Beijing Organizing Committee told SupChina.
Click through to SupChina for more details on China's COVID-19 and vaccination policies.



A message from Foremost Group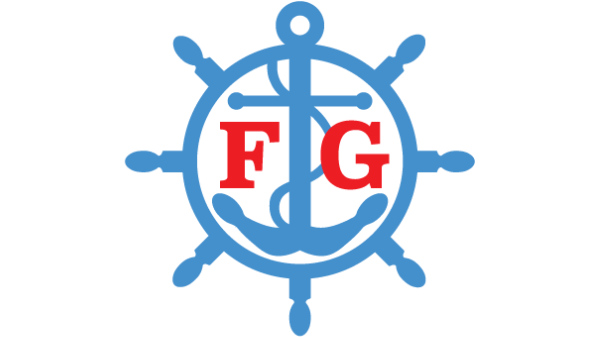 Foremost Group is an American dry bulk shipping company with headquarters in the United States and offices in Asia. The company today is an industry leader and has earned a worldwide reputation for its commitment to exceptional service and performance while always holding itself to the highest ethical standards.
Since its founding, Foremost Group has incorporated eco-friendly designs and technology in the company's fleet which includes some of the world's largest and most eco-friendly bulk carriers. For over 50 years, Foremost Group has maintained its core values — honor, integrity and performance — as the ingredients for success.
Learn More: https://www.ForemostGroupUSA.com/
3.
Film: Buddha Mountain and Far East Deep South
Since making mainland China's first lesbian-themed movie, Fish and Elephant (今年夏天, 2001), director Lǐ Yù 李玉 has established herself as one of the country's best-known female filmmakers. Although her work has gotten bigger and conventional, like the recent comedy caper Tiger Robbers (阳光劫匪), Li started with documentaries and arthouse fare that frequently upset censors.
Her Buddha Mountain (观音山 guānyīn shān), released a decade ago, is a bridge between Li's gritty indie days and her lighter mainstream work. It continued her fascination with aimless youth, strong women, and the underbelly of society, but was accessible enough to see a release in her home country with good reviews and a healthy box office.
You can read more about Buddha Mountain in our review, or watch it on Amazon and other international streaming platforms.
On another subject, and available only via SupChina right now: the documentary Far East Deep South about the little-known history of Chinese immigrants who landed in America's Deep South and how they and their black neighbors were able to look beyond cultural differences to create a community.
Click here to sign up to watch the film and attend a panel discussion with the filmmakers.



A message from Masterworks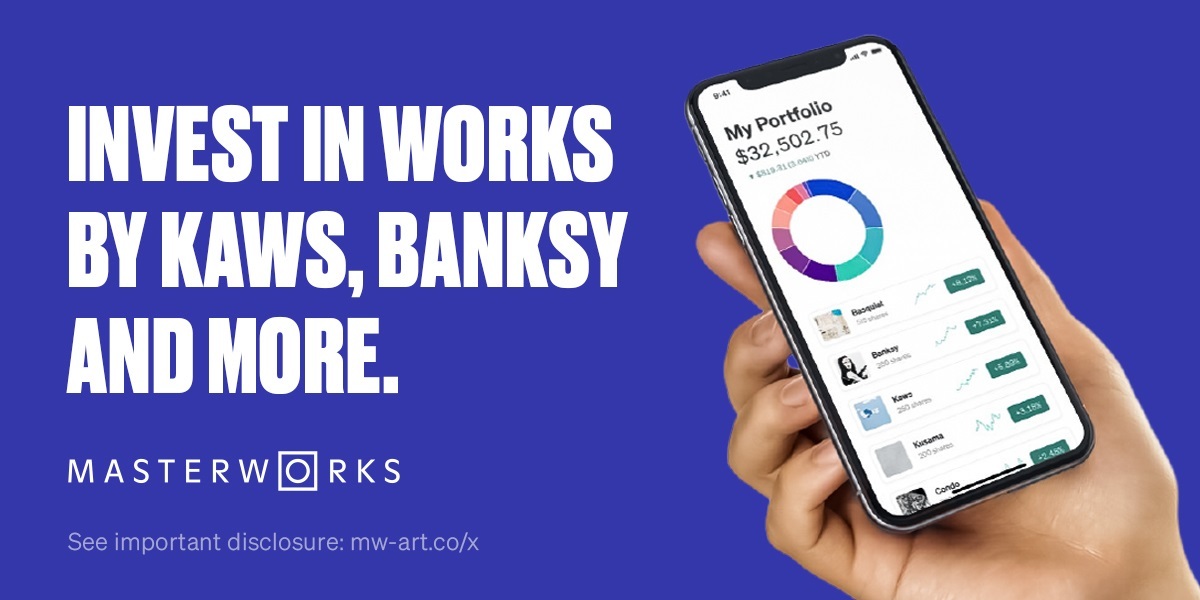 The $1.7 trillion art market revolution isn't just coming...
It's already begun. The total wealth held in art is projected to grow from $1.7 trillion today to $2.6 trillion by 2026, due in part to an infusion of capital from Chinese investors.
In 2000, China accounted for just 1% of total art market sales. Today that number is north of 20% — and growing.
You can thank the drastic increase in Chinese wealth for that. To put it into perspective, China has created over 1,058 billionaires, compared to just 614 for the United States. And there are few assets more attractive to the ultra-wealthy than contemporary art.
Amidst this growth, one startup is at the center of it all: Masterworks.io. Since launching in 2019, they've syndicated over $200M in paintings by artists like Zhao Wou-Ki, Andy Warhol, and Chu Teh-Chun. Join over 180,000 other members and skip their waitlist using this unique SupChina link.
4.
Chinese athletes to watch at the Tokyo Paralympics
China has topped the overall medals table at every Paralympics since the Athens Games in 2004. This remarkable string of success is likely to continue at the Tokyo Paralympics, which begins tomorrow. Boasting the biggest overseas contingent of 255 athletes, just five shy of host Japan, China will compete in every sport apart from wheelchair rugby and equestrian.
But it's not just about the medal count. There are several athletes whose stories make them easy to root for. In this week's China Sports Column, Gerry Harker highlights five athletes in five disciplines you'll want to watch.
Related: Calls are intensifying for a boycott of Beijing 2022, with a spate of editorials, speeches, and statements calling for a boycott.



5.
Graffiti confessions: Streetside musings from around China
In a world where people are discouraged from sharing their innermost thoughts with strangers, candid confessions by anonymous spray-painters are appearing on the least likely of places in China — atop half-toppled walls and dilapidated structures. These off-the-cuff missives are the focus of Chinese Graffiti Hub, an Instagram and Weibo account that aggregates photos of amateur graffiti from across the Middle Kingdom.
"Today's youth feel jaded, repressed by society, and in desperate need of mental relief. They can't find a suitable way, so that's why these unvoiced grievances eventually end on the walls," says Yaya, the person behind the popular account.



SHARE SUPCHINA, GET FREE STUFF
From climate change to financial markets to national security to healthcare — is there anything that's not affected by China these days?
Refer people to sign up to any of SupChina's free newsletters, and we'll send you swag, offer you a free upgrade to a paid subscription, and more.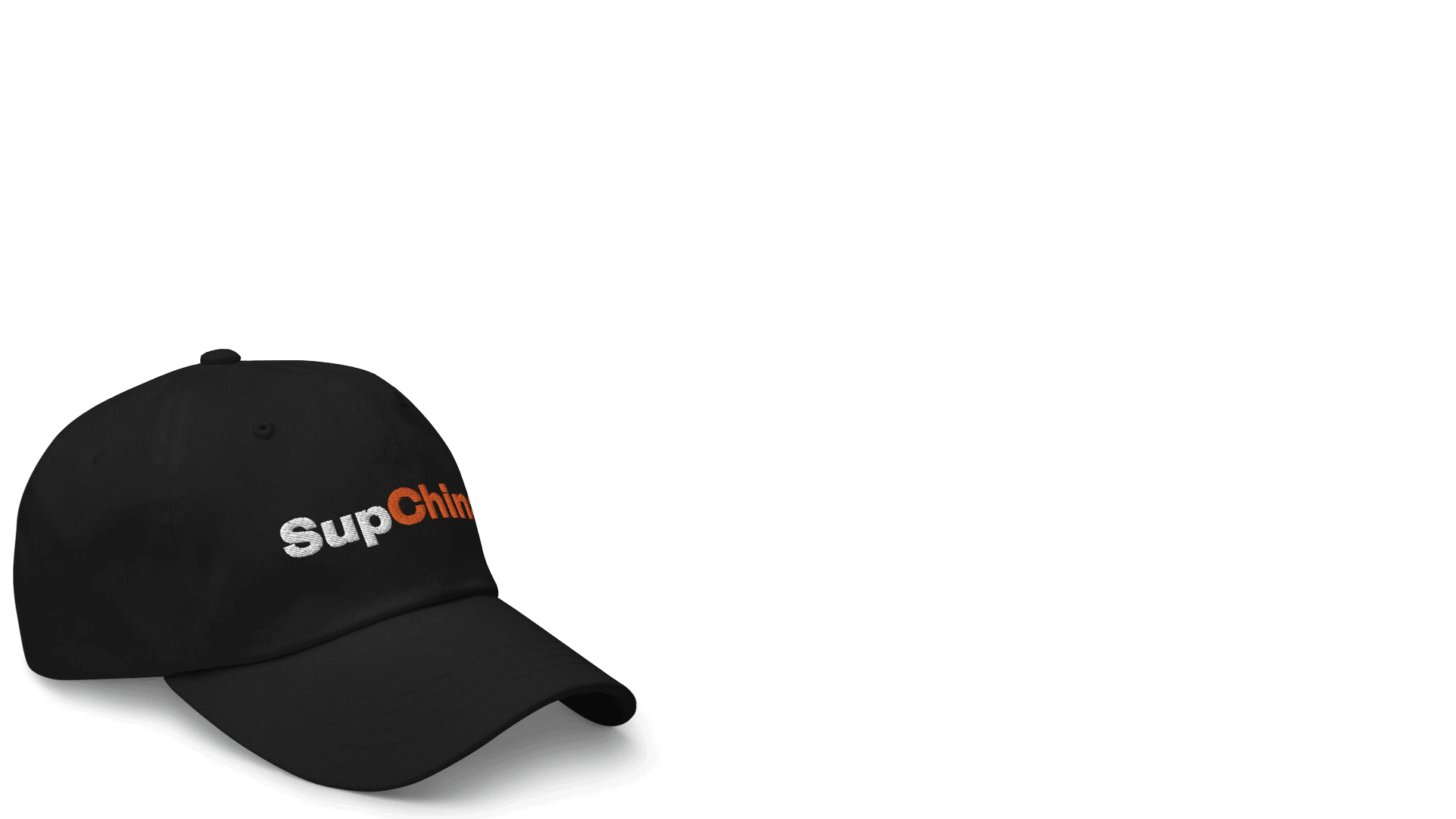 Click through to learn more and view your Rewards Dashboard.
Click to Share
Or copy and paste your referral link to others:
https://app.supchina.com/referral-form/?referral_id=Z1hocU4ra2xkYU54cWlnQzluNU1kTUpSMnpLZTJKQ1UyMXN1Q2UzOEtYdz0=
---
Masterworks: See important disclosures.

Subscribe
Podcasts
Live Events
Consulting





SupChina is a New York-based, China-focused news, information, and business services platform. We inform and connect a global audience regarding the business, technology, politics, culture and society of China.

If you want to sponsor this newsletter or any of our other offerings, reach out to bizdev@supchina.com.

To modify which email communications you receive from SupChina, click here.

To unsubscribe from ALL SupChina emails, click here.
© 2021

supchina.com

. All rights reserved.