1.
After TikTok, Trump moves to attack WeChat. What's next?
The Trump administration has been announcing new "tough on China" policies nearly every day. From closing the Chinese consulate in Houston to forcing the sale of TikTok, American officials are following through on Secretary of State Mike Pompeo's policy of "distrust and verify" when it comes to China.
Donald Trump signed two executive orders that furthered this campaign on Thursday last week.
One order targeted TikTok, saying that after 45 days, any transactions with the company would be illegal. This comes after Microsoft's reported negotiations to buy the company's global operations.
The second order attacked WeChat, prohibiting "any transaction that is related to WeChat by any person, or with respect to any property, subject to the jurisdiction of the United States, with Tencent Holdings Ltd., Shenzhen, China…"
The orders are effective as of August 6, so TikTok's owner, ByteDance, and WeChat's owner, Tencent, have until September 20, 2020, to figure out what to do; likewise, the many users and customers of their services.
WeChat is the "super-app you can't live without in China." It contains thousands of mini-apps for all types of services, without which it's difficult to function. Everything from parent association meetings at schools to payments to COVID-19 health checks requires the use of WeChat.
The move against WeChat might be huge — though just how huge will depend on how the order is interpreted. The order could:
Stop Apple from offering WeChat downloads from its Chinese app store. This would probably kill iPhone sales in China because no one would want a phone without WeChat.
Hit American companies "such as Walmart, Coke and Nike that rely on WeChat to market and sell their goods" per the Financial Times (paywall).
Make communication with home very difficult for the 3 million or more Chinese people who live in the U.S. and still have family or business ties in China.
The new regulations were rushed. The FT says the company named as target for the WeChat ban, "Tencent Holdings Ltd, Shenzhen, China does not exist" — that name is a mashup of two other Tencent entity names. Meanwhile, the Wall Street Journal says (paywall) the orders "surprised the companies, who were given no advance warning and scrambled to understand" the implications.
Tencent's gaming investments and other non-WeChat entities are safe, at least for now, according to the LA Times.
Broader significance of the attack on WeChat
The move against WeChat, coming on top of the forced sale of TikTok, begins to put teeth to Secretary of State Mike Pompeo's vision of an American Great Firewall — an internet environment that is walled off from "unclean" Chinese technology.



A message from Siemens Industrial Machinery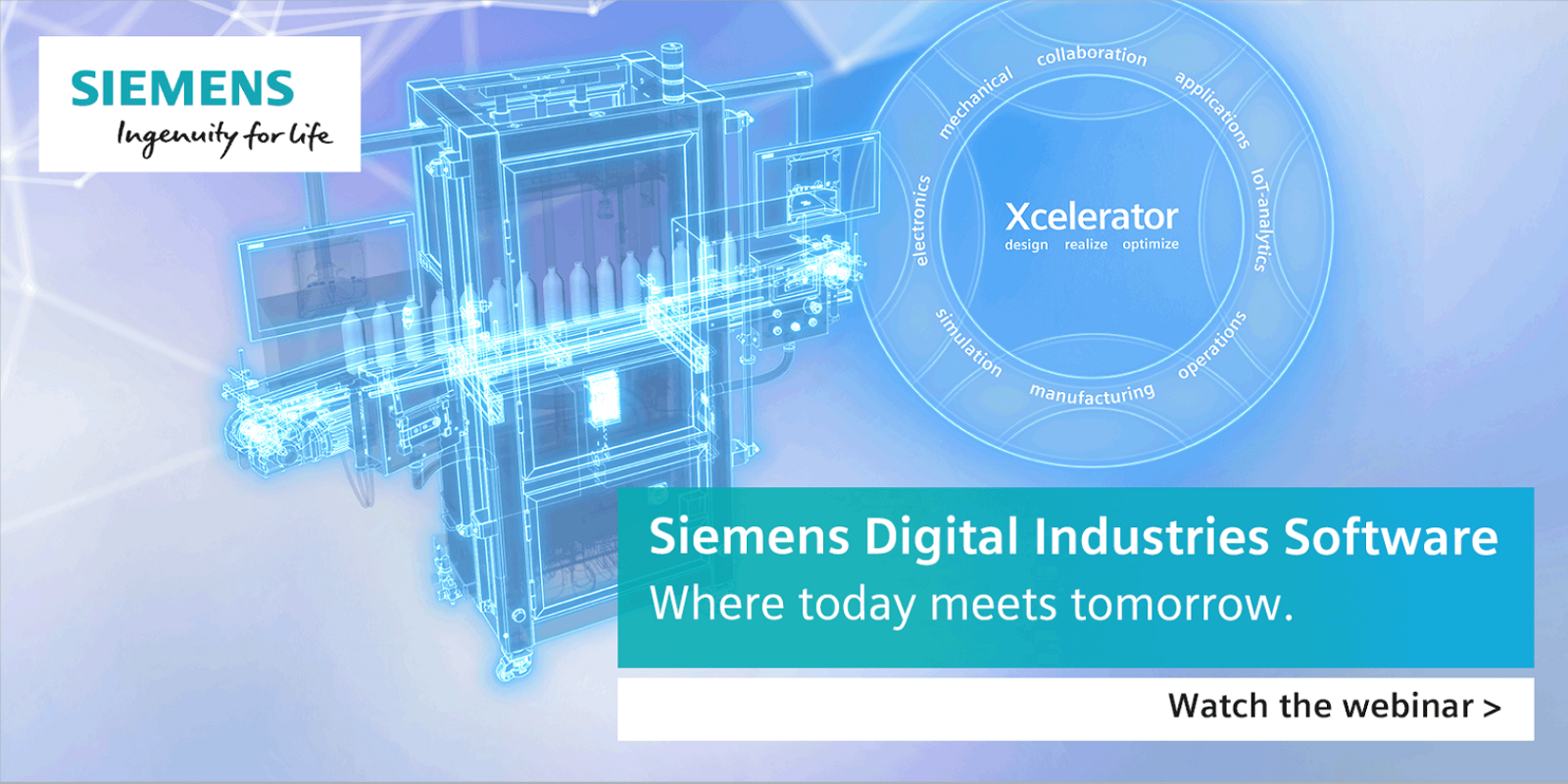 Start Your Digital Transformation Journey with Automated Engineering.
With Siemens' Advanced Machine Engineering solution, your company can immediately begin the digital transformation journey and improve productivity. Our Advanced Machine Engineering on-demand webinar explains ramp-up time in production through virtual design and commissioning.
2.
Police arrest media baron Jimmy Lai in a 'direct assault on Hong Kong's press freedom'
Media baron Jimmy Lai Chee-Ying (黎智英 Lí Zhìyīng) made his fortune in fashion before the 1997 Hong Kong handover, and started the tabloid and pro-democracy news outlet Apple Daily in 1995. It has grown into Next Digital, which publishes newspapers and websites in Hong Kong and Taiwan.
Lai and eight others were arrested in the past 24 hours for charges related to the new national security law imposed on Hong Kong by Beijing. An investigation into Lai may also be connected to his "private investments."
Lai and Apple Daily saw the writing on the wall even before the national security law was announced: "Two months before, in an interview with Reuters…Lai said he was bracing for just such a day: shifting assets abroad and making preparations with lawyers… Months before the law took effect, the newspaper had shredded documents, uploaded digitized files to overseas servers and safeguarded sources…"
"The arrests, and the raid on the newsroom, are a direct assault on Hong Kong's press freedom and signal a dark new phase in the erosion of the city's global reputation," the Foreign Correspondents' Club, Hong Kong, wrote in a statement.
Lai was interviewed by SupChina in June, and you can get a sense of his willingness to speak his mind just from the headline of the interview: 'Until the Wuhan virus hit, the U.S. was pulling away from China and doing great' — Jimmy Lai.
More news of Hong Kong from last week: The United States announced sanctions on 11 senior Hong Kong officials, including Chief Executive Carrie Lam (林鄭月娥 Lín Zhèng Yuè'é), for their involvement in implementing the new national security law imposed by Beijing, and other repressive measures in the city.



3.
Coal is back in China
"After years of the government putting the brakes on the amount of coal plants newly proposed and permitted for construction," China's coal plant development is accelerating once again, according to a report from Global Energy Monitor (GEM) and the Centre for Research on Energy and Clean Air (or see Reuters summary).
In the first half of 2020, China built more than half of the world's new coal-fired power plants, accounting for 90% of new planned capacity.
China currently has 249.6 gigawatts (GW) of coal-fired capacity under development, which is more than the existing capacity in the U.S. with 246.2 GW, and India with 229.0 GW.
The renewed interest in coal plan development is driven by financial incentives rather than an actual need for more coal-power-generating capacity.
The Intergovernmental Panel on Climate Change (IPCC) has found that carbon dioxide emissions must drop 45% by 2030 to keep global warming below 1.5°C. If China's efforts to accelerate coal plant development continue along the current course, the IPCC's target may not be attainable by 2030, even if other countries make massive cuts to coal burning.



4.
Nanjing's top high school goes back to emphasis on testing after parents protest about low exam scores
After years of efforts to reform its test-oriented approach to teaching, a prestigious high school in Nanjing has called off its experimentation with holistic education this month, following a demonstration by students' parents who said that their children fell short in this year's college entrance exam because of the school's "ineffective" teaching methods.
At the center of the controversy is Nanjing No. 1 High School, a prestigious institution that accepts only the highest-performing students in the city.
About a decade ago, the school decided to gradually move away from the classic Chinese education model, which has long been criticized for putting too much emphasis on highly competitive and rigorous testing.
In the years that followed, rather than assigning excessive homeschoolwork and conducting endless exams, the school encouraged its students to participate in extracurricular activities and explore their interests.
While the reforms were praised by many education officials and experts as innovative and forward-looking, parents voiced their complaints from time to time, accusing the school of not offering enough instruction and guidance to ensure their children's academic success.
The tension reached a fever pitch last month when a crowd of disgruntled parents staged a protest outside of the school, calling for the principal to step down because their children didn't perform well in the college entrance exam, or gāokǎo 高考.
In response to the backlash, Nanjing No. 1 High School issued a letter (in Chinese) to parents on July 29, saying that it would roll out a string of measures to make its education more test-oriented, including extending compulsory after-school self-studying hours to 10 p.m. and dividing its students into different streams based on their test scores.



A message from Daily Pnut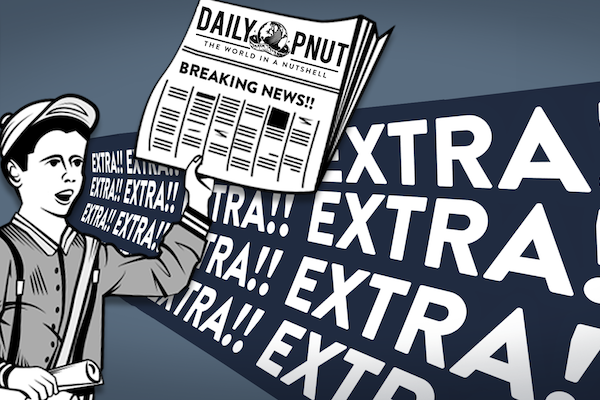 Daily News in a Nutshell.
Daily Pnut is the easiest way to filter out the noise and learn more about the world news that matters. Join over 200,000 email newsletter subscribers and get educated and entertained.
5.
The biggest ecommerce companies in China — a brief guide
COVID-19 stay-at-home orders were a huge boost for ecommerce in China as elsewhere. Although the country's overall retail sales are down, Chinese consumers will spend 144.44 trillion yuan ($2.09 trillion) on retail ecommerce in 2020. In 2019, China accounted for 56% of the world's online sales. Over 35% of China's retail sales occur online, versus 11% in the United States.
These numbers are partially due to Chinese ecommerce companies' innovations, such as livestreaming sales, consumer-to-manufacturer business models, and discount shopping festivals. But there are other factors that make the Chinese ecommerce market unique, such as the country's early adoption of mobile payment options, a cheap migrant labor force, and highly concentrated urban populations.
For everything you need to know about the biggest players in Chinese ecommerce, read our explainer on SupChina.



Want more SupChina? Get unlimited access to articles, premium analysis and insights directly from our editors, and other benefits by joining SupChina Access.






SupChina is a New York-based news, education, and business services platform that informs and connects a global audience of business, government, academic, and media professionals through our newsletters, podcasts, videos, website, and professional services marketplace.

If you want to sponsor this newsletter or any of our other offerings, reach out to alex@supchina.com.

To unsubscribe from email, click here.
© 2020

supchina.com

. All rights reserved.