Hello, readers!
We love feedback. Simply reply to this email to tell us what you think.
Want more? The new SupChina A.M. newsletter brings you a two-minute review of the most essential China business news as Beijing goes to sleep and New York wakes up.
Today is the last chance to buy early-bird tickets to the 2021 SupChina Women's Conference. Act now to get 50% off all conference and gala tickets.
—Jeremy Goldkorn, Editor-in-Chief
1.
More Chinese women are buying homes than ever before
The gender gap is alive and well in China! But at least in the Chinese real estate market, it is starting to work in women's favor. According to online property brokerage platform Beike Zhaofang 贝壳找房, Chinese women are purchasing homes at a higher rate than their male counterparts, at least in some parts of the country.
In 2020, Chinese women accounted for 47.54% of home purchases in 30 key cities, including Beijing and Shanghai, according to Beike Zhaofang's annual report (in Chinese) on female homeownership in China, based on data from its platform and an internet survey of more than 2,500 women. Other findings from the report include:
Women above the age of 50 are still the biggest force in home buying because of the wealth they have accumulated over time, but women under 30 are feeling increasingly confident about buying their own places, often with a certain degree of financial support from their parents.
In cases where couples purchased houses together, over 60% of women said they "played a key role" in the buying process. The weight of their opinions was in correlation to their levels of educational attainment. About 66.4% of those who held master's or doctoral degrees said they were the decision makers, whereas the majority of those who didn't go to college said that their male partners took the lead.
To contextualize the numbers, Tencent News interviewed (in Chinese) five young female homeowners, asking them why they decided to buy a home before marriage. There were a handful of reasons:
Some said they wanted to make a statement of financial independence, while others cited bad rental situations in the past as the main impetus.
One woman mentioned that her colleagues had cautioned her that owning a home might put her "at a disadvantage" on the marriage market because men are intimidated by successful women. But she did it anyway.
For more details about the report and the interviews, please click through to SupChina.
There are plenty of good reasons for Chinese women to seek financial and real estate independence: See another story we published on SupChina last week: 'Sister' dominates box office by shining rare light on male preference in Chinese families.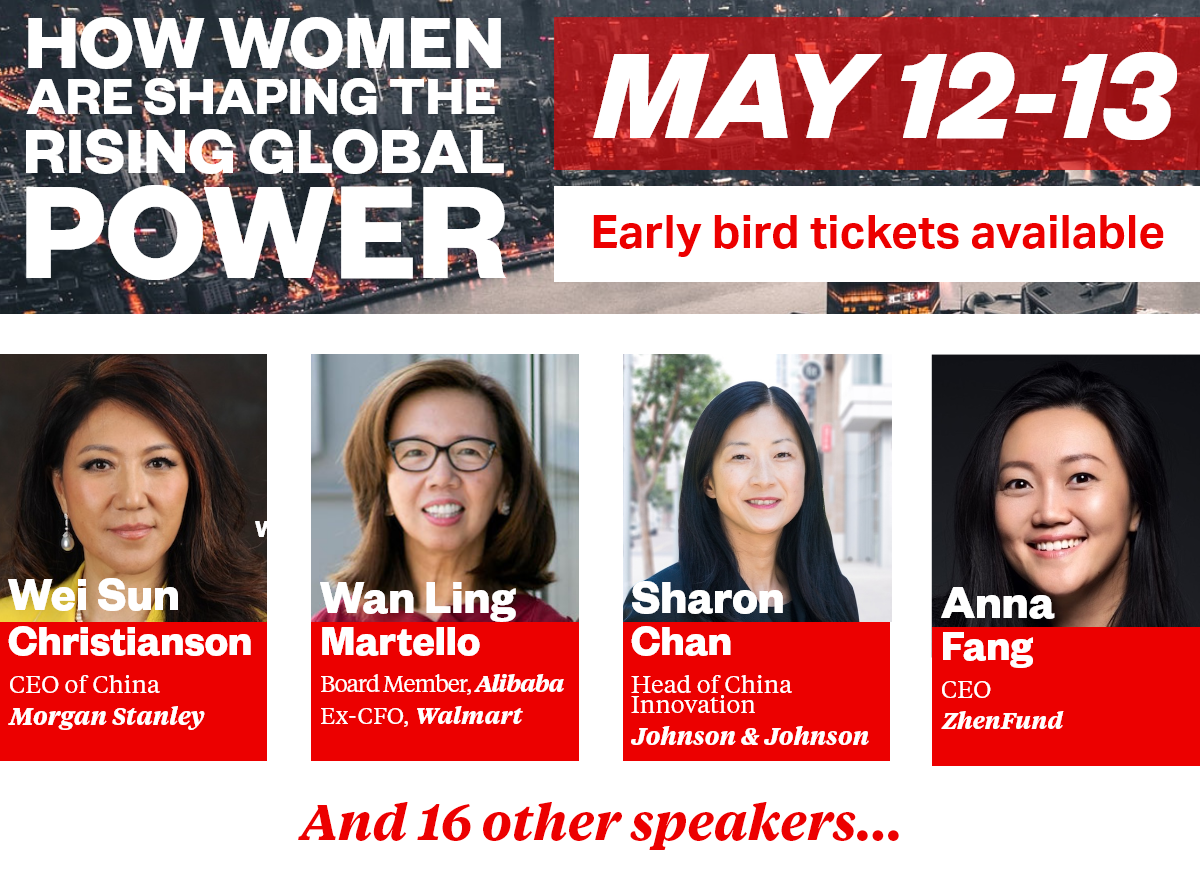 The annual SupChina Women's Conference is the single best place to connect with and learn from the women that are redefining board rooms, corporations, and innovation in China and around the world.
Be inspired by top businesswomen working in or with China and hear the latest trends coming out of their industries.
Honor up-and-coming women leaders with our SupChina Women's Conference Rising Star Awards.
Engage in exclusive networking with business leaders hailing from all over the world.
Explore how you can rise to the top of the China-focused business community.
2.
Chinese TV shows censor foreign fashion brands as Xinjiang cotton row continues
For more than two weeks now, Chinese consumers have rallied around a state-media-backed campaign to boycott foreign fashion brands — including H&M, Nike, Adidas, Burberry, Puma, Uniqlo, Calvin Klein, and Converse — for their avoidance of Xinjiang cotton due to forced labor allegations.
Chinese television shows have taken to blurring the logos of the most controversial foreign brands, as the boycotts have continued:
Youth With You 3, a Chinese boy group survival reality show on streaming service iQiyi, delayed the release of an episode without explanation early in the boycott. When the episode later aired, "more than 50 people" had Adidas logos blurred off their shirts, the BBC reports.
Two other popular TV shows, the stand-up comedy series Roast and entertainment reality show Sisters Who Make Waves, turned the feet of contestants into "indiscernible blurs" to hide foreign-branded sneakers, per the New York Times.
It is unclear whether the censorship was state-directed or preemptive to avoid the television shows themselves becoming objects of online nationalistic scorn.
Several factors are converging to make further consumer boycotts centered on Xinjiang-related allegations a likely regular feature for the next year:
Will the NBA get in trouble again?
The New York Times reports: "Lucrative endorsement deals with Chinese sports brands supporting Xinjiang cotton could pull the league and its athletes back into another geopolitical firestorm."
Click through to SupChina for more reporting on the Xinjiang cotton sanctions and counter boycotts.



3.
Is the 'strictest plastic ban in history' working in China?
An unintended cost of China's $1.8 trillion ecommerce industry has been the sheer volume of plastic waste it generates.
In the past two years, China's packaging waste increased eightfold with projections to reach 45 million tons a year by 2025, roughly as much as all types of waste produced in total by Japan annually.
Now the "strictest plastic ban" in history has been enacted, according to state media (in Chinese). In September last year, the Ministry of Commerce effectively pledged — following a more formal declaration in January 2020 (in Chinese) — to:
Ban single-use plastic bags and utensils from major cities by year end.
Ban single-use straws nationwide.
Improve recycling infrastructure and encourage biodegradable packaging.
How is the ban working?
It's working, but there are lots of teething problems:
Big supermarkets are going green, while mom-and-pop stores lag behind.
One newspaper reported (in Chinese) that larger supermarkets are moving away from disposable plastic bags to biodegradable alternatives and encouraging customers to bring reusable bags, but small stores are not.
In Shanghai, SupChina found similar results: Large chains are strictly limiting or charging heavily for plastic bag use, but small stores and roadside stalls are still giving away plastic bags.
The food takeout industry is having an uneven and uncoordinated start.
Most restaurants on Meituan's popular takeout platform started using biodegradable plastic boxes last year, but some restaurants claimed they were not aware of the new plastic policy, according to one report.
On Alibaba's Ele.me (in Chinese), another popular takeout app, users were allowed the option to forgo utensils altogether, but plastic utensils remained the default option.
Demand for biodegradable plastics is huge, but the industry remains small. Companies see opportunity:
According to a research institute at Tsinghua University (in Chinese), in 2019, China accounted for a quarter of global plastic consumption while only making up 5% of global biodegradable plastic demand.
By 2025, some estimate that demand for biodegradable plastics — which come from four areas, including disposable utensils, plastic bags, plastic mulch (used in farming), and delivery packaging — will total 2.5 million tons, creating an $8.3 billion market opportunity.



4.
China's bookstores are making a comeback
From 2002 to 2012, Chinese bookshops were in a world of hurt. According to a report by the consulting firm Roland Berger, roughly half of China's private bookstores closed in that period.
But since then, physical bookstores have been enjoying a revival, which has accelerated in the last few years.
In 2017, according to Guohai Securities (in Chinese), the annual growth rate of brick-and-mortar bookstores went from negative to positive.
Meanwhile, online book retailers, such as JD Books and DangDang, are shrinking: From 2014 to 2017, the growth rate of China's online book retailers dropped from a high of 50% to 28%.
Last week, China's state media reported that bookshops during the pandemic had undergone something of a renaissance: 1,500 brick-and-mortar bookstores closed, but more than 4,000 new ones sprouted up.
But the new bookstores are different: As the value of traditional bookstores — the wide-ranging selection, the convenient search experience, and the timely arrivals — become wholly subsumed by online retailers, shop owners are looking to cafes and other entertainment and retail businesses for inspiration.
One example is Yanjiyou — a Chengdu-based bookstore chain offering a wide range of amenities, including cafes, supermarkets, restaurants, art galleries, and furniture for community activities.
"Today's bookstores are no longer just a place to sell books; they're a cultural complex that brings together a host of business practices," said Lǐ Jìngzé 李敬泽, vice chairman of the Chinese Writers Association, in 2018 (in Chinese).
According to the Roland Berger report, coffee and other products now make up 60–65% of gross profits in new bookstores, roughly 2.5 times the amount coming from books.
In a survey of 65 bookstore chains in 2018, the online trade journal Bookdao found that only three stores did not sell food or other beverages, and all of them sold stationery and other cultural products alongside books.
For a longer version of this piece, please click through to SupChina.



5.
Philippines and U.S. hold military drills as South China Sea tensions simmer
The Philippines and the U.S. began joint military drills in the South China Sea that will last until April 23.
Philippine Defense Secretary Delfin Lorenzana said "Balikatan" (shoulder-to-shoulder) war games would strengthen capabilities to deal with the "increasingly complex situation in the region."
The exercises were scheduled for last year but postponed due to the pandemic.
Last month ago, a reported 220 Chinese fishing vessels anchored around the disputed Whitsun Reef, referred to as the Julian Felipe Reef by the Philippines and Niú'è jiāo 牛轭礁 by Beijing, leading to rebukes from Vietnam and the Philippines, which both also claim the territory.
The Philippine Foreign Affairs Department blasted Chinese activity in the area in a statement last week, declaring that it "strongly deplored" an earlier statement by the Chinese Embassy that it said contained "blatant falsehoods."
Like the U.S., the Philippines considers the fleets of Chinese fishing boats to be an unofficial "maritime militia," pushing China's territorial claims using plausibly deniable "gray zone" tactics.
The Philippines demanded that China "immediately withdraw its fishing vessels and maritime assets in the area," otherwise, for "every day of delay, the Republic of the Philippines will lodge a diplomatic protest."
Click through to SupChina for details on the Philippines-China flare-up, or read about why Chinese and American military activities around Taiwan are becoming more frequent.



SHARE SUPCHINA, GET FREE STUFF
From climate change to financial markets to national security to healthcare — is there anything that's not affected by China these days?
Refer people to sign up to any of SupChina's free newsletters, and we'll send you swag, offer you a free upgrade to a paid subscription, and more.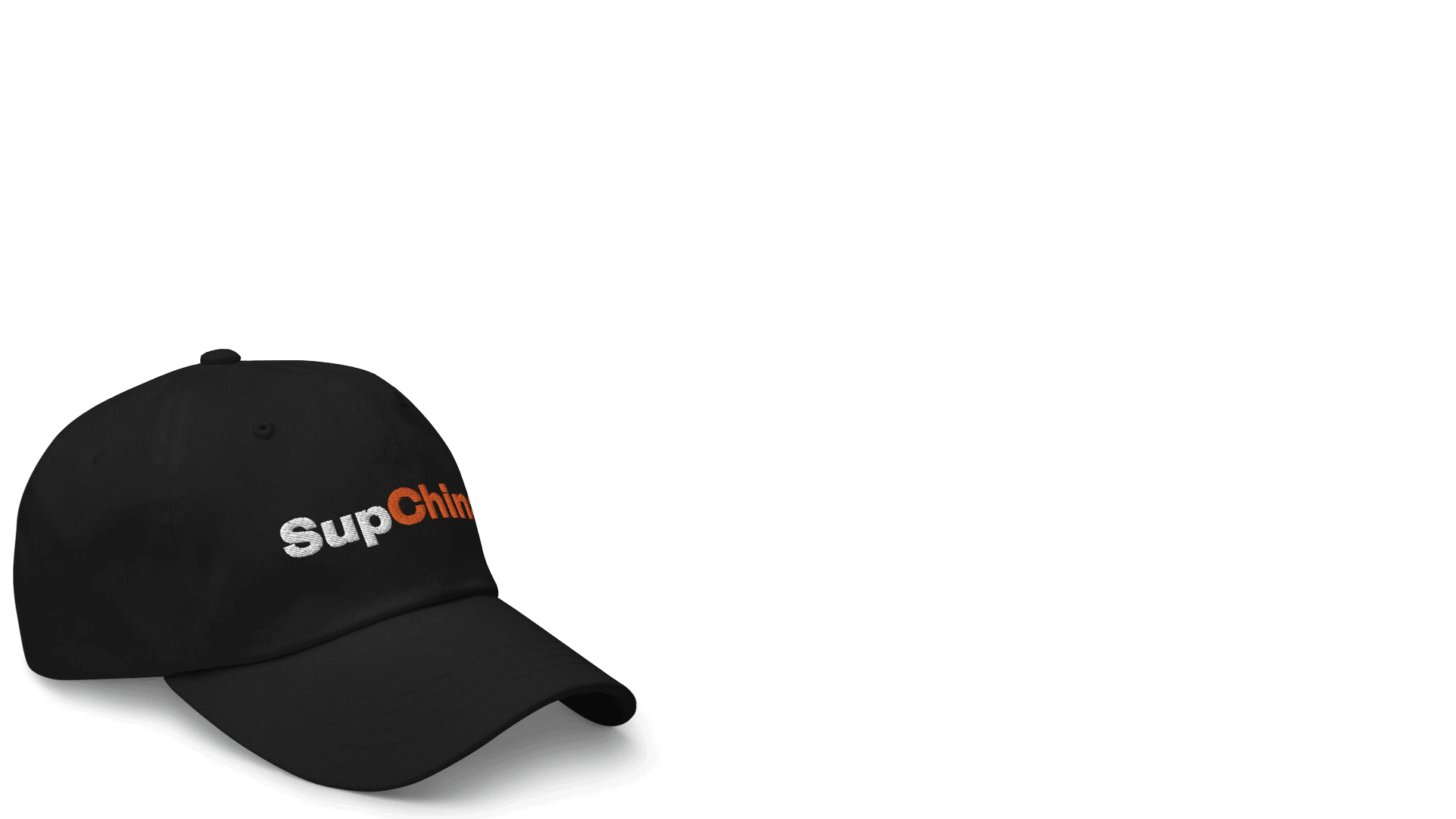 Click through to learn more and view your Rewards Dashboard.
Click to Share
Or copy and paste your referral link to others:
https://app.supchina.com/referral-form/?referral_id=Z1hocU4ra2xkYU54cWlnQzluNU1kTUpSMnpLZTJKQ1UyMXN1Q2UzOEtYdz0=

Subscribe
Podcasts
Live Events
Consulting





SupChina is a New York-based, China-focused news, information, and business services platform. We inform and connect a global audience regarding the business, technology, politics, culture and society of China.

If you want to sponsor this newsletter or any of our other offerings, reach out to bizdev@supchina.com.

To modify which email communications you receive from SupChina, click here.

To unsubscribe from ALL SupChina emails, click here.
© 2021

supchina.com

. All rights reserved.