At Avent Ferry United Methodist Church we are growing in love of God,
neighbor, and
self as we worship passionately,
invite lovingly,
nurture faithfully, and
serve joyfully.



AFUMC IN-PERSON WORSHIP
GUIDELINES
Grace and peace from our Lord Jesus Christ,


We are back to in-person worship but think of it as a CRAWL, WALK and RUN phase. This means the in-person worship experience will be different and there will be expectations for all to adhere to upon attending in-person worship. Also, know that AFUMC will also continue to live stream and recored our worship services.

"Do no harm" as John Wesley said and safety is AFUMC's top priority. Also, not everyone is vaccinated and/or has access to get vaccinated. AFUMC is taking into consideration all CDC and state policy/guidelines.

Please read below for what to expect and what all must adhere to if you choose to worship in-person at AFUMC as part of PHASE 1 of in-person worship:

If you have any COVID-19 symptoms or have been in contact with anyone who has tested positive in the last 2 weeks, please stay home. You can watch our service online.
If you have a cold, flu or feel ill, please stay home. You can watch our service online.
AFUMC will permit up to 25 people to attend in-person worship (ushers will be conducting head counts).
Everyone (regardless of vaccination status) must continue to wear facemask when entering the church and during the worship service. If you do not have one, an usher will give you a disposable facemask to wear.
Temperature checks will be offered (optional).
Doors will open at 10:45AM. You will be escorted to your seats right away. There will be only one way to enter the sanctuary and another way to exit. Please look for ENTRY and EXIT signs.
Hands will be sanitized upon entering the church. There will be hand sanitization stations throughout the church and lobby.
There will be no nursery but families are welcome to attend in-person worship service.
Upon entering the church, people will be escorted to their seats by ushers and seated based on household with social distance between them and other people who are seated.
All must continue to practice social distancing.
There will no lingering or congregating in the lobby area before, during or after worship.
There will be no hymnal books inside the sanctuary but worship bulletins will continue to be sent via email and all can access it by going to our webpage (www.aventferryumc.org) on your smartphone.
If you choose to sing during worship, facemask must be worn (excluding the worship team).
Ushers will be available throughout worship service to answer any questions or concerns.
Ushers will ensure all are adhering to AFUMC's guidelines on in-person worship.
Please look out for another. "Love your neighbor" (Mark 12:31).

If you choose to attend in-person worship at AFUMC, all must adhere to AFUMC guidelines (mentioned above). AFUMC's task force committee on in-person worship will continue to meet to develop PHASE 2 and 3 of in-person worship. The hope is by PHASE, things may seem normal.

Please continue to extend patience and grace to all of AFUMC's staff, worship team, ushers and your neighbor. We are still in a pandemic and the threat of COVID-19 will be a risk factor for all to consider for the foreseeable future.

If you have any questions about in-person worship at AFUMC, please email Pastor Juan at pastor@afumc.com or call (919) 833-9394. I look forward to seeing you in-person or online tomorrow.


with joy & peace,

Pastor Juan
AFUMC FATHER'S DAY SLIDESHOW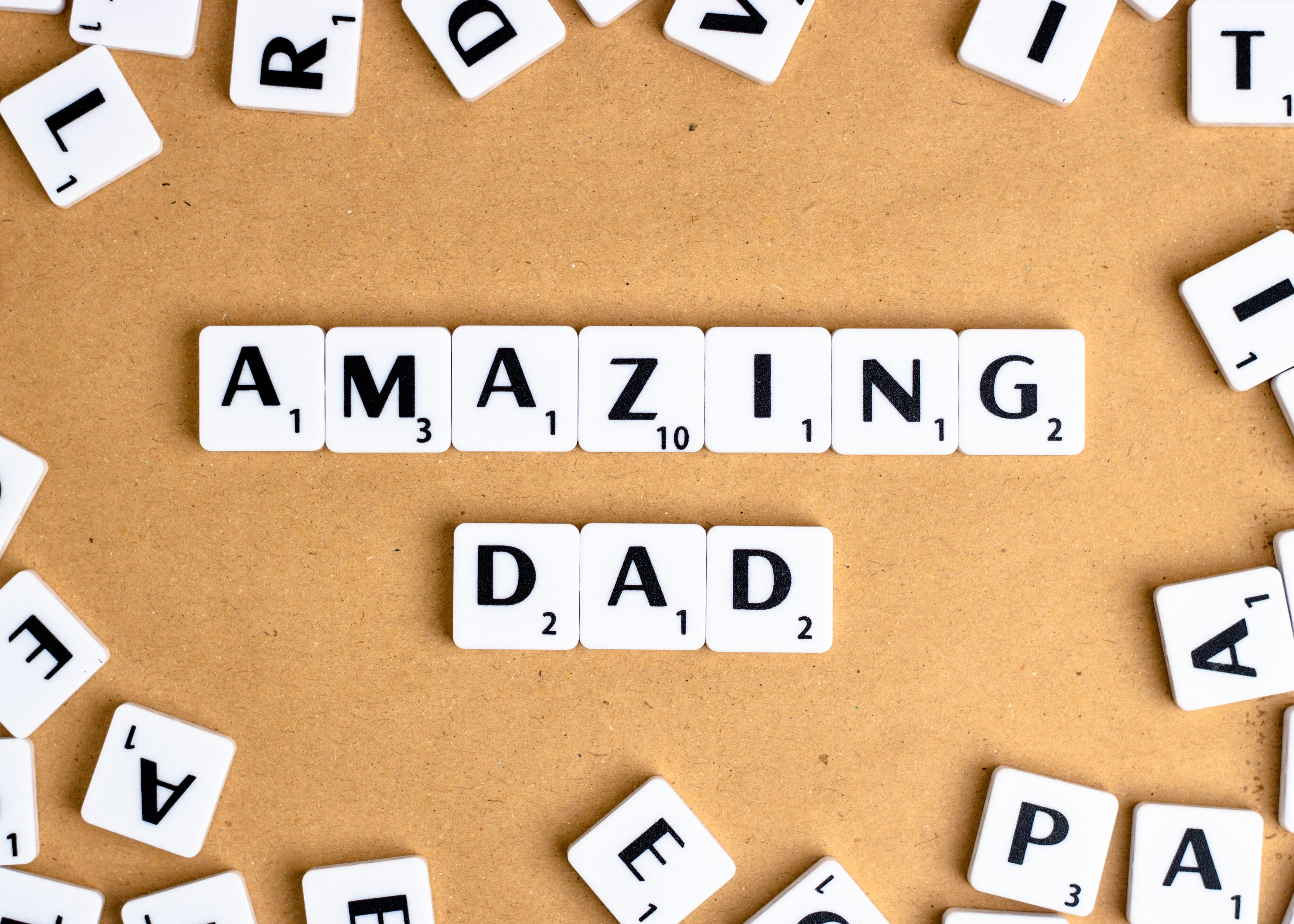 We will be celebrating Father's Day, similarly to Mother's Day, by displaying their picture in a slideshow during worship service on Sunday June 20th.

Please send Lorri photos for Father's Day by Thursday, June 17th. Please include your dad's name as well as children's names as needed. Dads, don't forget to send pictures of yourself if you'd like. Please send pictures of your dad with full name to Lorri at sendnews@afumc.com by Thursday, June 17th.
PREPARING FOR AFUMC YEARLY YARD SALE
It's yard sale time again. Please bring your items to the church basement.
Remember, no clothes, shoes or hats.

If an item needs assembling, please bring the instructions or leave your name and phone number.
Debbie Woods can be contacted at debwoods33@gmail,com if you need the basement door opened.
Thanks.


LITURGIST NEEDED FOR JULY


Avent Ferry is looking for lay people to be liturgist for Sunday worship service. If you are able, feel healthy and have not been in contact with anyone with COVID19, you are more than welcome to participate in-person as liturgist for Sunday worship service at 11am.
Sign up below:
https://forms.gle/vL7rKVhTKbDDd63Z9
JUNE'S FOOD DISTRIBUTION
AKA
AVENT FERRY RELIEF
Our food distribution ministry has a name. From now on it will be called Avent Ferry Relief (AFR). We will no longer have specific dates and times to drop off food items. Many people already have access to the building. You can drop off food items at any time. These items can be put in the office.

The building is open on Sunday and Wednesday so they can be dropped off then. If necessary you may contact Debbie Woods or Lusi Radford and make an appointment to drop off items. All items for this month need
To be at church by 4:00 on Monday the 28th. Food packing begins at 5:00 and food pick up will be the 29th at 10:00. If you are helping with the food pick up, please be at the church by 9:45.

if you have any questions, contact Lusi at mabear98@gmail.com
LITTLE RED FOOD PANTRY

For the past few months, the little pantry in the back of Avent Ferry UMC has been used daily by people in our community. We are in need of the following food items:
- Macaroni & cheese
- Stable self milk
- Cereal
- Oatmeal ( individual packets)
- Dried beans especially black beans & lentils
- Rice
- Peanut Butter

- Ramin Noodles
- Jam & jelly
- Snack bars ex: peanut butter & crackers or granola bars
- Bottled water
- Canned vegetables
- Canned chicken
- Canned tuna
We are looking for volunteers to help with the Little Food Pantry! Responsibilities include: Fill the pantry, Stock/ organize the food reserve in basement as needed, and Donate food and or monetary contribution. Please see the list below to sign up when you'd like to participate:
Link to Sign Up to help with the little food pantry

Use Little Food Pantry Google calendar to signup or see the schedule:
Calendar to sign up or see what days we need help

If you have any questions, please contact Beverly via email at bevrben@gmail.com


AFUMC WEEKLY GATHERINGS
TUESDAY
All Means All group meet at 8pm every Tuesday. Everyone is invited to join. The group will be using the Wired Word weekly based curriculum with no pre-reading or preparation required. If you have any questions, please contact Sarah Koonts at sekoonts@gmail.com
Zoom Link
Meeting ID: 948 8760 7878
Passcode: 953403
WEDNESDAY
The prayer group is meeting every Wednesday mornings at 11AM via Zoom. If you want to participate, please contact Diane Corbin.
dcorbin9449@gmail.com

SUNDAY
The Zobel SS Class is meeting via conference calls. Contact Lusi Radford if you want to be included in that. mabear98@gmail.com

SUNDAY
KIDS ROC continues to meet for worship on Sunday mornings at 10am. If you have children who would like to participate, please contact Jess Anastes. jess.anastes@gmail.com
PORCH VISIT FROM THE PASTOR
As a way for me to get to know my church and its members, in these coming weeks and months I'm offering opportunities to do porch/patio/outdoor visits to anyone who is healthy, comfortable and able to host.

The space must be outside or outdoors, masks must be worn at all times and maintain 6 feet social distance. If you are uncomfortable or have any underlining health issues, I am more than happy to meet with you via Zoom. Please fill out the form if you are interested to have a porch or Zoom visit from the Pastor: https://forms.gle/3sqEQsy9MVUJn3h8A


SUBMIT PRAYER CONCERN OR REQUEST A PASTORAL CALL
If you have any prayer concerns that you would like to share with Pastor Juan, you can submit a prayer(s) concern or request a pastoral call by using this link: Submit a prayer concern or request a pastoral call

If you or someone you may know is in-need of food, shelter or any other assistance related to job loss or difficult circumstance as a result of the pandemic, please share or fill out this form: https://forms.gle/Ty9zXQuTfTgrCAW98
TITHING & OFFERING
Looking for a way to fulfill your giving back to God of your financial blessings? There is a link to online giving at afumc.com or click to set up online giving via AFUMC. A better option might be to set up a monthly tithe via your bank's bill pay. This is easy to set up online with your bank and there is usually no fee for this. You can also mail your check to Avent Ferry UMC, 2700 Avent Ferry Rd. Raleigh, NC 27606.
SUBSCRIBE
TO
AFUMC YOUTUBE CHANNEL
AFUMC is worshiping in-person and live-streaming Sunday worship service at 11am. Below is the link to AFUMC Youtube channel. Please subscribe:
https://www.youtube.com/channel/UC0EKdaopHNmpCDHUBhczHLw
You can always check the church website at
10:30am on Sunday
for the link to the worship service:
afumc.com
If you missed the 11am live worship service, you can watch it later since it will be recorded. Also, you can view all previous Sunday service on the AFUMC YouTube live channel.
The Order of Worship Bulletin for Sunday will also be available at
afumc.com
by 10:30am.This is a great time to invite people to our church's online worship service.


We are a Reconciling United Methodist Church and a Reconciling Community as a part of Reconciling Ministries Network.
For more information about becoming a Reconciling church or Reconciling Community visit https://rmnetwork.org/