Election Day is This Tuesday, Are You Ready?
November 3rd, 2022

Dear Neighbor,
The General Election is this Tuesday, November 8th.
Making a plan to vote now will ensure that you are able to vote smoothly in this year's election. Please note that the Chicago Board of Elections has reduced the total precinct count throughout the City so your polling place may have changed. Click here to confirm your polling place and click here for the full list of 46th Ward polling places. Polling places will be open on Election Day from 6:00am-7:00pm. All residents may vote at Truman College on Election Day at 1145 W. Wilson.

Not sure if you're registered? Check here. This site will also allow you to view a sample ballot, check the status of your vote-by-mail application, and find contact information for your elected officials.

You can still vote early at Truman College at 1145 W. Wilson!
Early Voting sites will be open from October 24th through November 8th:
Weekdays from 9:00am to 6:00pm

Saturdays from 9:00am to 5:00pm

Sundays from 10:00am to 4:00pm

Election Day (Nov. 8) from 6:00am to 7:00pm.
Find more information on the Chicago Board of Elections website here.
WHAT TO BRING
If you've voted in Illinois before, you don't need to provide ID to vote.

If you're a first-time voter, you will be required to provide one of the following:
copy of a current and valid photo identification

copy of a current utility bill, bank statement, government check, paycheck, student ID and either a residential contract/lease or any postmarked mail delivered to your current residence address or other government document that shows your name and address.
Voters without ID: If you are unable to provide ID, you will be able to vote a provisional ballot. After voting provisionally, you will be told how to submit additional proof of registration to the election authority. The additional information must be received by the election authority no later than the close of business on the Tuesday following the election.

VOTE BY MAIL
You may apply to vote by mail no later than TODAY, Nov 3rd, at 5:00 PM. All Vote By Mail ballots come with postage-paid Ballot Return Envelopes. The signed and sealed Ballot Return Envelope may be returned:
Through the U.S. Postal Service or a licensed courier, or
In a Secured Drop Box at any Chicago Early Voting location before Election Day, or
By personal delivery to the Election Board at 69 W. Washington, Sixth Floor
Once a mail ballot has been returned to the Board, it cannot be retrieved or withdrawn. The same voter cannot vote in person in the polling place on Election Day unless he or she brings the mail ballot (or a portion of it) to the election judges OR completes an affidavit stating the mail ballot was never received by the voter or that it was received and lost.

Any Vote By Mail Ballot Return Envelope that is mailed, postmarked or certified on or before Election Day may be counted if it arrives within 14 days of Election Day.

NOTE: Any mail ballot that is postmarked November 9th, 2022 or later cannot be counted, by law. If a ballot envelope is placed in a US Postal Service box on or near Election Day, that envelope may be postmarked late and may not be eligible to be counted.
As always, please don't hesitate to reach out to my office with questions at 773-878-4646 or
ward46@cityofchicago.org
. You can also use the following
Chicago Board of Elections hotlines and quick links below
for more information:
General Information: 312-269-7900
Polling Places: 312-269-7976
Vote by Mail: 312-269-7967
Voter Registration: 312-269-7936
END OF FALL REMINDERS
November street sweeping is the last of the year. You can find the schedule here. Please move your cars on street sweeping days to avoid tickets and to ensure that drains and catch basins are cleared ahead of rain and snow.
Leaves in the street lead to clogged sewers and standing water. Please pick up leaves and do not blow leaves and yard waste into the street.
The City of Chicago will pick up bagged leaves if you make a 311 request. Make a 'yard waste pick-up request' here.
UPCOMING EVENTS
GRACELAND GHOSTS & SECRETS
Saturday, November 5th from 1:00 PM to 4:00 PM, Graceland Cemetery at 4264 N Clark (Greenwood entrance).
Buy tickets and register here.



HOMELESSNESS & HOUSING PANEL DISCUSSION Wednesday, November 9th, 11:30 to 1:30, 500 N. Kingsbury
Impact Grants Chicago connects, engages and inspires women to improve our community by collectively funding $100,000 grants to Chicago nonprofits that are dedicated to addressing the challenges facing our city. Over the past five years, our members have made it possible for Impact Grants Chicago to award nearly $2.5 million to 41 organizations in Chicago. The Lunch & Learn will have a panel of three of our grantees and Alderman Cappleman to explore the topic There's no Place Like Home: A Discussion of Homelessness and Housing Insecurity in Chicago. Tickets are $35 (includes lunch) and all women are welcome to attend and learn more about what Impact Grants Chicago's grantees are doing to help the City of Chicago. Register here.

PROPERTY TAX OFFICE HOURS WITH COMMISSIONER GAINER'S OFFICE
Monday, November 14th, 12:00 to 2:00pm at 46th Ward Office, 4544 N Broadway
Lakeview Township has opened for Property Tax appeals with the Cook County Assessor's Office. Appeals will be accepted until November 25th and property owners are encouraged to apply online through the Assessor's website. Commissioner Gainer's office will be onsite at the 46th Ward Office on November 14th to help residents with their property tax appeals. Appointments will be in 15 minute increments - make an appointment by emailing ward46@cityofchicago.org or by calling 773-878-4646.

MEET WITH ALD. JAMES CAPPLEMAN
SPEAK WITH ALDERMAN CAPPLEMAN EVERY TUESDAY
Virtual office hours are every Tuesday from 3:00PM - 5:00PM via Zoom or phone. Sign up by the end of day Monday at 5:00 PM by emailing the office at Ward46@cityofchicago.org. If this time period does not work for you, contact the Ward Office to schedule another time.

SCHEDULE A ZOOM MEETING WITH YOUR COMMUNITY GROUP
Ald. Cappleman or a staff member is also available to meet with your local neighborhood or business organization to provide updates about what's happening locally or city-wide. East Lake View Neighbors, Triangle Neighbors, Buena Park Neighbors, Sheridan Park Neighbors Association, Beacon Block Club, and Uptown United all do this on a regular basis. Schedule a time by either email at Ward46@cityofchicago.org or call 773-878-4646.
PUBLIC HEALTH UPDATES
NARCAN/NALOXONE AVAILABLE AT 46TH WARD OFFICE
The 46th Ward Office has free Naloxone (Narcan) and Fentanyl Test Kits available. You can also access Naloxone (Narcan) in Chicago Public Libraries, including the Bezazian and Uptown branches. Anyone in Chicago can access medications to treat opioid use disorder by calling 833-234-6343. You do not need to have insurance, income, or documentation to access this treatment.
UPDATED COVID-19 COMMUNITY LEVEL
Cook County Remains in Low COVID-19 Community Level Based on CDC Metrics.

UPDATED COVID-19 VACCINE BIVALENT BOOSTERS ARE NOW AVAILABLE
More information about the new vaccine and roll-out can be found here. For those who need help finding a nearby vaccination site, Vaccines.gov is a free online service that you can use to search for pharmacies and providers that offer vaccination. Residents can also call the City's COVID-19 call center at 312-746-4835. Or call 312-746-4835 to get a vaccination at home.
Saturday, November 12th from 9:00 AM to 2:00 PM, Truman College, 11:45 W Wilson. Register here.


NEW INFORMATION ON MVP
Click here to see the latest updates from the CDPH on MPV.
For further questions and concerns, contact the CDPH by calling 312-746-4835 or learn more here. Click here to see their most recent webinar about the virus.
SCHOOL UPDATES
PRINCIPAL APPRECIATION MONTH
Congrats to Principal Longmire on her recognition from Chicago Public Schools for her leadership!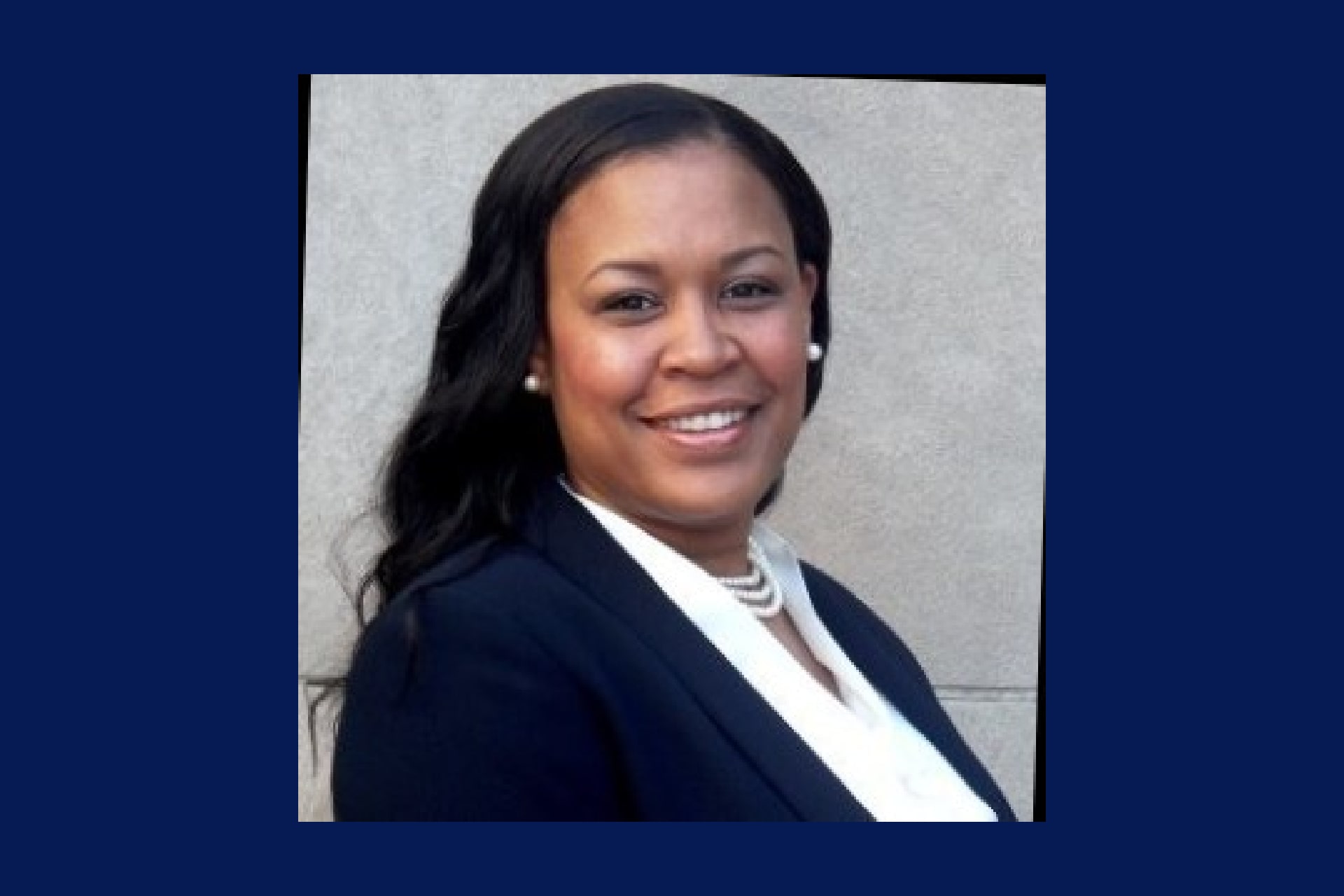 Principal Kahinde Longmire, Principal of McCutcheon Elementary School in Uptown
You can trace Principal Longmire's journey to becoming the principal of McCutcheon all the way back to her kindergarten classroom. She recalls being extremely excited about kindergarten after learning that her teacher was from Africa because she knew her name, Kahinde, had Nigerian roots. She still keeps in touch with that kindergarten teacher and, since then, has worked in public and private schools for the past 27 years.
"I want to make sure that students have a great experience in every stage of their academic career just like I did," she said. "Every student should come to school excited about school and feeling supported, nurtured, and protected. That will allow them to have authentic learning experiences where they feel like they can conquer the world."

Read the rest of Principal Longmire's feature on the CPS Principal Appreciation Month blog post.

A huge thank you to Principal Longmire and all of our 46th Ward Principals!
LIBRARY UPDATES
UPTOWN BRANCH FALL PROGRAMMING
Check out the website here for more information on Fall programming.


BEZAZIAN LIBRARY COLLEGE APPLICATION SUPPORT
Wednesdays until November 9th, 5-6pm, College Application Support. Trying to wrap your head around which colleges to apply to? Want some feedback on that personal essay? This series is geared toward current juniors and seniorsZ (ages 15 to 19) planning to attend college. Sophomores interested in getting a head start on college selection and 19-year-olds who are still in high school or taking a gap year are also welcome.

ONE BOOK, ONE CHICAGO 2022
Thursday, November 3rd at 6:00 PM, Harold Washington Library, 400 S State.
The event is hybrid, to register virtually click here.
JOB LISTINGS & COMMUNITY RESOURCES
Find up-to-date job listings
here
, and find more information about employment & volunteer resources here.
CPS JOB FAIR
Wednesday, November 16th; 10:00 AM to 1:00 PM; 6320 S Dorchester.
IHDA MORTGAGE RELIEF
Applications
open from November 1st, 2022 to January 31st, 2023.
The Illinois Housing Development Authority (IHDA) announced it is reopening a mortgage assistance program designed to assist homeowners financially impacted by the pandemic on Tuesday, Nov. 1, 2022. The Illinois Homeowner Assistance Fund (ILHAF) provides up to $30,000 in mortgage assistance to eligible homeowners — paid directly to the servicer, taxing body or other approved entity — while homeowners work to regain their financial footing. Whether homeowners have a mortgage, a reverse mortgage, or are mortgage-free, the program can fund past due housing payments and up to three months of prospective mortgage payments. The program is free and funds do not need to be repaid. Application, program information and updates can be found at illinoishousinghelp.org.
Applications will be accepted until 11:59 p.m. on Tuesday, Jan. 31, 2023. View the full press release here.
SOUTH EAST ASIA CENTER
Medicare open enrollment from October 15th to December 7th, if you need assistance please contact South-East Asia Center, 5120 N Broadway 2nd Fl, at 773-989-7433 ext 4, or email so@se-asiacenter.net.
PUBLIC LIBRARIES IN THE 46TH WARD
Public libraries now serve as an incredible resource to get answers to almost any question you might have. There are also a lot of great activities for people of all ages as well.
Bezazian Library | 1226 W. Ainslie Street | 312-744-0019 | More information on their hours of operation can be found on their website here.
Uptown Library | 929 W Buena Ave | 312- 744-8400 | More information

on their hours of operation can be found on their website

here.
SENIOR CENTERS
Senior residents of the 46th Ward who are looking to beat the heat are encouraged to visit any of the Department of Family and Support Services Senior Center locations which operate Monday through Friday, 8:30am-4:30pm.
Northeast (Levy) Senior Center | 2019 W. Lawrence Avenue | 312-744-0784
Edgewater Satellite Senior Center | 5917 N. Broadway | 312-742-5323
DEVELOPMENT & CONSTRUCTION UPDATES
If you have questions about any of these projects or other work taking place in the 46th Ward please reach out to our office at ward46@cityofchicago.org or 773-878-4646. When asking about developments or construction work, it is helpful to have the address of where the proposal or work is taking place.

46TH WARD REMAINS IN THE LEAD FOR CLIHTF UNITS
Chicago Low Income Housing Trust Fund (CLIHTF) units are supported by funds from developers as an in-lieu fee when they request an upzone for a development that will contain 10 units or more. CLIHTF units frequently go to people at greatest risk for experiencing homelessness, with a large percentage of these units going to people with little to no income.



4701 N. CLARK
Developer Platinum Homes is requesting a zoning change from B3-2 to B2-3 in order to construct a five-story residential building. The proposal would have 38 dwelling units (29 two-bedroom, 2 bath units and 9 two-bedroom, 1 bath units with parking for 21 vehicles and 62 bicycles. A meeting has been scheduled for the Clark Street Neighbors Association to discuss this proposal on November 9th. More feedback from the Clark Street Block Club is needed and Ald. Cappleman will defer to the City's Dept. of Housing to determine how the ARO will be utilized for this development. This development proposal is along Clark Street, which is currently undergoing a corridor study led by the Chicago Department of Planning and Development, which is why this department's input is also crucial. Click here for more information.

4642 N. MAGNOLIA
After hearing input from Magnolia-Malden Neighbors Association, as well as their affirmative vote to approve this development, Ald. Cappleman will support the upzone to allow for a 6-flat rental building on this site. Ald. Cappleman's decision was based on the negotiations between the developer and the community, as well as the overwhelming need for more housing in the 46th Ward which has increasingly become a very popular place for many to call their home. This property has been vacant for several years and the zoning change will allow for six new units on a site that currently has zero. Click here for more information as well as a response from the developer and Ald. Cappleman to the area neighbors regarding their questions.

920 W. LAWRENCE - HEIWA TERRACE

Heiwa Terrace, located at 920 W. Lawrence, is a 100% affordable building that went through an extensive rehab and is now close to being finished. This building was situated on two parcels of property with different zoning classifications. Ald. Cappleman worked with the owners to upzone one of the properties to match the other, and this allowed for the refinancing of the building so that the remodeling could occur. The residents are thrilled with the results.



HOUSING DEVELOPMENTS IN PROGRESS
When the 2009 mortgage lending crisis occurred, banks started giving out fewer loans which led to a housing shortage across the country. When that occurred, demand for more housing went up and with that, rents. The 46th Ward, especially in Uptown, has seen a rise in population thanks to all the mass transit options in the area and its high walkability score. To help meet that demand, more housing is getting built. Here's a quick update on the progress of the current housing that's getting built in the 46th Ward.



CTA & RED PURPLE LINE MODERNIZATION (RPM) UPDATES
If you have questions, comments, or concerns about the RPM project please contact RPM@transitchicago.com or call 331-303-2499.

RPM CONSTRUCTION NOTICES
Work continuing Wednesday, August 31st through Friday, October 28th. Click here to visit the RPM website for construction updates.



NOVEMBER CTA WORK SCHEDULE


MENU SCHEDULE

PUBLIC SAFETY
LOCAL DISTRICT ELECTIONS
If you are interested in local policing and want to run for District Council you can find more information here.

CTA SAFETY UPDATES
As part of its continued efforts to enhance the security of riders and its employees, the Chicago Transit Authority (CTA) today announced the completion of work to install new security camera monitors in every Customer Assistant (CA) booth across the system. This project is the latest in a series of initiatives deployed in the last month since the introduction of the "Meeting the Moment: Transforming CTA's Post-Pandemic Future" – a multi-pronged Action Plan for improving rider experiences to ensure that public transportation is the first choice of travel throughout the region. Find more information here.
CATALYTIC CONVERTER THEFTS
In response to an increase in catalytic converter thefts, the CPD has released community information to spread awareness. You can click here to contact your local Police District.
HOME & BUSINESS PROTECTION PROGRAM
If you live in or operate a business in Chicago you can now apply to receive reimbursement for your security cameras and other security devices. Since the offer is "first-come, first serve," we encourage people who want to buy cameras to do so now. Learn more here.
You may qualify for free cameras based on your income, find more information here.
PUBLIC SAFETY TIPS & INFORMATION
Click here for more 46th Ward public safety tips, including how to make a 911 call.
UPDATES ON THE LATEST COMMUNITY ALERTS
If you have any questions about past crimes, please contact the 19th District CAPS Office at 312-744-0064 or the 20th District CAPS Office at 312-742-8770. Click here for more up-to-date information on the latest community alerts.
THE CITY'S PLAN TO ADDRESS CRIMINAL ACTIVITY
The Chicago Police Department's website provides detailed information about current crime statistics as well as an outline of their plan to address violence. Click here to view that information.
19th DISTRICT (south of Lawrence)
E: CAPS019District@chicagopolice.org
P: 312-744-0064
See the Beat Meeting listing below for the Zoom meeting I.D. number and passcode.

20th DISTRICT (north of Lawrence)
E: CAPS020District@chicagopolice.org


P: 312-744-8714


Click here to join a 20th District CAPS meeting.