Drs. John Schneider and Jenny Trinitapoli, leaders of the Developmental Core, and CFAR director, Dr. Richard D'Aquila, would like to congratulate the investigators recently selected for Third Coast CFAR Pilot and Community Collaborative Awards. These innovative projects address NIH Office of AIDS Research priorities for 2021-25 and will utilize CFAR services to complete their work.

View the Winter 2021 Pilot Awardees>>
The Third Coast CFAR is pleased to announce that Dr. Mary Clare Masters has received her first NIH Grant for Early Medical/Surgical Specialists' Transition to Aging Research (GEMSSTAR), which is funded by the National Institute on Aging. Masters will utilize data from the Multicenter AIDS Cohort Study (MACS), the Women's Interagency HIV Study (WIHS), and ACTG A5322/ HIV Infection, Aging, and Immune Function Long-term Observational Study (HAILO). Her project will examine the longitudinal relationship between cognitive and physical function in persons with HIV and assess metformin use's potential impact on these trajectories.

Read More>>
The CFAR wants to promote our members' accomplishments in HIV research. We are looking for your stories and images about:
New NIH grants
Presentations at conferences, seminars, or symposia
Recent publications
Collaborations with community partners, and
Elected positions or appointments.
Submitted items may be used to develop stories for the CFAR newsletter, website articles, or social media accounts. Please send your news to Kamara Fant, the CFAR's Marketing Assistant.
Northwestern University is Studying Two New Approaches to Improving Smoking Cessation Treatment for Individuals Living with HIV
Local recruitment has begun for a new study to evaluate whether treatment that personalizes the selection of smoking cessation medication plus treatment that focuses on medication adherence can optimize long-term quitting for individuals living with HIV. This study is led by Brian Hitsman, PhD, (Preventive Medicine), and Chad Achenbach, MD, MPH (Medicine-Infectious Diseases).
Network Canvas 6.0.0 Now Available for Download
Network Canvas project has announced the release of stable versions of all three apps in its NIDA-supported software suite. Led by Third Coast CFAR members Drs. Michelle Birkett, Gregory Phillips II, and lead software architect Joshua Melville, the project aims to develop a highly-flexible, customizable tool to streamline the collection of complex structural social data vital to understanding disparities in HIV and other diseases. 
Read More>>
RFA: K12 Career Development Awards in HIV & Cardiovascular or Sleep Disorders
Applications for the Third Coast HIV-related Cardiovascular and Sleep Disorders K12 Career Development Program (TC-CS K12) are due March 1, 2021. The program is a collaboration between the University of Chicago and Northwestern University that identifies, inspires, and supports early-stage investigators' path toward future independent NIH funding for research on HIV-related cardiovascular and sleep comorbidities. Two-year scholar appointments will begin as early as July 1, 2021.
View the K12 RFAs here>>
Implementation Science and You:  Real-World Applications of Implementation Science in HIV Research
Monday, January 25, 2021
12–1 p.m. CT
Livestream Only
RSVP Required

Investigators from the Behavioral, Social, and Implementation Sciences (BSIS) Core will lead an interactive workshop on the types implementation research consultation available through the CFAR. Drs. Alida Bouris, Russell Brewer, Dennis Li, and Moira McNulty will share examples from their own projects to illustrate how implementation science frameworks and measures can strengthen the impact of HIV research.

Dr. Alida Bouris is an Associate Professor in the University of Chicago School of Social Service Administration. Her research focuses on the relationship between social context and adolescent health, with a particular emphasis on understanding how parents and families can help prevent HIV/AIDS, sexually transmitted infections (STIs), and unplanned pregnancies among marginalized youth aged 10-24 years old. The overall goal of Dr. Bouris' research agenda is to develop effective interventions that capitalize on the strengths of families and other supportive persons in the lives of young people.

Dr. Russell Brewer currently serves as Research Associate Professor at the University of Chicago Medicine and the director of Health Equity Research at the Chicago Center for HIV Elimination. From 2011-2017 he was the director of the HIV/STI Portfolio at the Louisiana Public Health Institute in New Orleans, Louisiana. He has more than 19 years of experience in program development, implementation, evaluation, and public health research in a variety of settings (e.g., non-profit, governmental public health, and philanthropy) and levels (e.g., local, state, and national).

Dr. Dennis Li  is an Assistant Professor in the Department of Psychiatry and Behavioral Sciences at the Center for Prevention Implementation Methodology and an ISGMH core faculty member. He received his MPH in Health Promotion and Health Education and PhD in Behavioral Sciences from the University of Texas Health Science Center at Houston School of Public Health. Li's research interests center on the development and implementation of technology-enabled sexual health promotion programs for young people, particularly sexual and gender minority youth.

Dr. Moira McNulty is an Assistant Professor of Medicine within the Section of Infectious Diseases and Global Health at the University of Chicago and director of HIV testing at the Chicago Center for HIV Elimination. Her research interests are in public health, epidemiology, and HIV prevention, and is focused on implementation science approaches for results-oriented evaluation of HIV and pre-exposure prophylaxis (PrEP) care continuums, aiming to drive improvements in service delivery in an equitable manner. McNulty has also considered ways to ensure the HIV testing event serves as entry into the care continuum, developing a conceptual model for HIV testing (and re-testing) as it relates to the integrated care continuum and epidemic stage.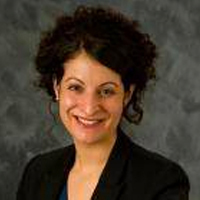 Alida Bouris, PhD
Associate Professor
School of Social Service Administration
The University of Chicago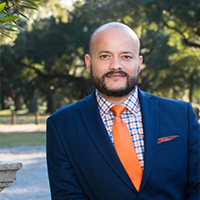 Russell Brewer, DrPH
Research Associate Professor of Medicine
Section of Infectious Diseases and Global Health
The University of Chicago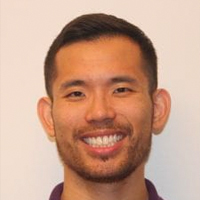 Dennis Li, PhD
Assistant Professor
Department of Psychiatry and Behavioral Sciences
Northwestern University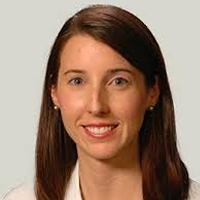 Moira McNulty, MD
Assistant Professor of Medicine
Section of Infectious Diseases and Global Health
The University of Chicago
Results From Third Coast CFAR Pilot Projects
Monday, February 8, 2021
12–1 p.m. CT
Livestream Only
RSVP Required

Drs. Sally McFall and Aditya Khanna will present the results of their Third Coast CFAR pilot projects.


"Sensitivity and specificity testing of a qPCR-based tuberculosis detection method that approaches the sensitivity of culture"

Dr. Sally McFall is an MPI of the Center for Innovation in Point-of-Care Technology for HIV/AIDS at Northwestern (C-THAN), and Director of the Technology Development/Refinement Core. Dr. McFall is Director of Research, Center for Innovation in Global Health Technologies (CIGHT) in the Department of Biomedical Engineering at the McCormick School of Engineering & Applied Sciences. Dr. McFall has extensive experience in leading point-of-care technology development projects for infectious diseases such as HIV, tuberculosis and hepatitis designed specifically for low- and middle-income countries.

"Identifying Peer Change Agents for HIV Prevention on a Large Social Network"

Dr. Khanna is an Assistant Professor in the Department of Behavioral and Social Sciences at the Center for Alcohol and Addiction Studies at Brown University School of Public Health. He directs a multidisciplinary team that develops biosocial network models to inform policies to increase population health equity. Dr. Khanna's substantive research is in reducing HIV/STI incidence in sexual and gender minority communities, and increasing breast cancer screening among African American women. He uses a combination of agent-based modeling, network analysis, and predictive methods, and disseminates research results across academic, governmental and community-based stakeholders.

Sally McFall, PhD
Research Associate Professor
Biomedical Engineering
Robert R. McCormick School of Engineering and Applied Science
Northwestern University




Aditya Khanna, PhD
Assistant Professor
Department of Behavioral and Social Sciences
Center for Alcohol and Addiction Studies
Brown University School of Public Health
Funding Opportunities Pertaining to HIV/AIDS

Leveraging Big Data Science to Elucidate the Mechanisms of HIV Activity and Interaction with Substance Use Disorder
RFA-DA-21-040 (R01 - Clinical Trials Not Allowed)
RFA-DA-21-041 (R21 - Clinical Trials Not Allowed)
NIDA
Application Receipt Date(s): February 9, 2021


Novel Approaches to Decrease Stigma of Substance Use Disorders in order to Facilitate Prevention, Treatment, and Support During Recovery
RFA-DA-21-016 (R43/R44 - Clinical Trials Optional)
RFA-DA-21-015 (R41/R42 - Clinical Trials Optional)
NIDA
Application Receipt Date(s): February 26, 2021


Engaging the dental workforce to end the HIV epidemic in the U.S. (UG3/UH3 Clinical Trial Required)
RFA-DE-21-002
NIDCR
Application Receipt Date(s): February 10, 2021


Mood Disorders in People Living with HIV: Mechanisms and Pathways
RFA-MH-21-117 (R21 Clinical Trial Optional)
RFA-MH-21-116 (R01 Clinical Trial Optional)
NIMH
Application Receipt Date(s): March 10, 2021


Multidisciplinary Studies of HIV/AIDS and Aging
PAR-21-069 (R21 Clinical Trial Optional)
PAR-21-068 (R01 Clinical Trial Optional)
NIA, NIDCR, NIAMS, NINDS, NCI, NIDDK, NIMH
Application Receipt Date(s): May 7, 2021