SODC is going to have a picnic on August 26th from 4:00 PM to 7:00 PM. This is for the entire community, all sports, all athletes, all coaches, all volunteers, family — everyone! If you are coming, please let us know and what you are bringing with this 2018 Picnic Google Form.
The picnic will be at the Harvest Hills Farm. The farm is entirely handicap accessible. There will be two playgrounds, games, some farm animals to meet, and we'll have two barns so we can picnic rain or shine. It will be a potluck with the organization providing meats and people bringing a side dish or dessert based on last name. Connie is planning this as an old-fashioned picnic with yard games, water baloons, three-legged races, carrying an egg in a spoon, etc.
We have Domino's Pizza fundraiser to kick off at the picnic, too. It will run for a couple of weeks. We also have a few old uniforms and things with our logo to sell after cleaning out the office. Bring cash or your checkbook if you want to buy something with our logo or a Domino's card.
This will also be a great time to turn in any uniforms you have at home: we'll have a bin for them.
Looking forward to seeing everyone!
Jim Conger
IT Guy
---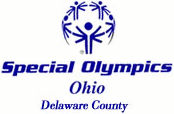 You can click to unsubscribe from our email list. If you are an athlete or help an athlete participate, you will miss future announcements if you unsubscribe.

Tell us your name, which sports interest you, and your connections to Special Olympics by updating your profile.

Please click to send to anyone we missed, which will also automatically add them to our list for future announcements.
Special Olympics Delaware County 7991 Columbus Pike Lewis Center, OH 43035 USA