SODC Family,
We need a cheerleading coach this season. Unfortunately, last year's coaches won't be able to coach this year. If we can't find a coach, we won't have a cheerleading season this year. If you can coach, please call or send an email.
We are also looking for people interested in fundraising for SODC. If you would like to help, please contact me by email or phone. I plan to form a committee to manage fundraising and run fundrasing projects.
In the short term, it would be nice to have a backup for our IT guy, Jim Conger. In the long term, he may retire and move away and will need to be replaced. If you are interested in Internet technologies and want to apprentice to an expert, this is your chance. If you are an expert already, we could use you!
Connie Warner
Local Coordinator
connie.warner@sodcoh.org
740-200-0682
---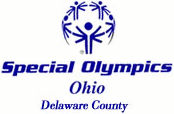 You can click to unsubscribe from our email list. If you are an athlete or help an athlete participate, you will miss future announcements if you unsubscribe.

Tell us your name, which sports interest you, and your connections to Special Olympics by updating your profile.

Please click to send to anyone we missed, which will also automatically add them to our list for future announcements.
Special Olympics Delaware County 7991 Columbus Pike Lewis Center, OH 43035 USA