We are starting the powerlifting season earlier this year. The powerlifting practices will start February 23rd and the season will run until June 29th. Even though you are signing up in the winter and starting in February, this is still a spring sport. Powerlifting competitions are held with track meets, so you can't do another spring sport like track and field, tennis, or bocce.
We have a new head coach this year, Scott Pankoff, and new assistant coaches, including two outstanding female coaches that are all excited to help male and female athletes enjoy powerlifting. This sport is about improving your personal best: you don't have to be super strong to join -- but you will get stronger with practice!
You can sign up for powerlifting with the Google form. Make sure you have a current medical form on file. Check your copy of your most recent form for the date it was signed. Signups will close February 16th.
Forms are good for 3 years and must be valid for the entire season. If you are new to SODC, you can download a PDF of the form. We will be checking for forms as people sign up. If you don't sign up and you don't have a form on file, you cannot practice.
If you have questions, send us an email.
Connie Warner
Local Coordinator
connie.warner@sodcoh.org
740-200-0682
---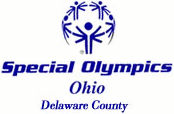 You can click to unsubscribe from our email list. If you are an athlete or help an athlete participate, you will miss future announcements if you unsubscribe.

Tell us your name, which sports interest you, and your connections to Special Olympics by updating your profile.

Please click to send to anyone we missed, which will also automatically add them to our list for future announcements.
Special Olympics Delaware County 7991 Columbus Pike Lewis Center, OH 43035 USA