Special Olympics of Delaware County Family and Friends:
We are starting our 2018 Entertainment Book fundraiser and it is time to start selling Entertainment Books to your family and friends. You can create your on custom page with your own pictures and story to sell to your friends:
Here are some links to tips on how to create a page and how to share on social media:
The books are $30/each and can be purchased for different states online with no shipping charges. Each book that is purchased comes with a free app for your phone that can be used in over 10,000 cities.
If you don't want to create your own personal page to share, please share the one we created, 2018 Entertainment Book fundraiser.
I also have books for the Columbus area that can be purchased now. Please contact me and let me know how many books you need and we will schedule dates and times for pick up. My email is lauriejscholz@hotmail.com or you can call me at 740-201-5863. We can take checks made out to Special Olympics of Delaware County and cash.
If you sell any books that were not purchased on the website, all money needs to be turned in by Friday, November 30, 2018.
Thanks for helping us support Special Olympics!
Laurie Hollingsworth
lauriejscholz@hotmail.com
---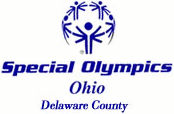 You can click to unsubscribe from our email list. If you are an athlete or help an athlete participate, you will miss future announcements if you unsubscribe.

Tell us your name, which sports interest you, and your connections to Special Olympics by updating your profile.

Please click to send to anyone we missed, which will also automatically add them to our list for future announcements.
Special Olympics Delaware County 7991 Columbus Pike Lewis Center, OH 43035 USA