SODC Family,
Delaware County Board of Developmental Disabilities asked us to share this announcement with you:
---
FOR IMMEDIATE RELEASE
Aug. 31, 2018
Contact: Jane Hawes, Director of Communications, 740/833-2109 (office)
DELAWARE COUNTY COMMISSIONERS SEEK APPLICATIONS FOR THE DELAWARE COUNTY BOARD OF DEVELOPMENTAL DISABILITIES
The Delaware County Board of Commissioners is seeking to appoint two members to fill seats on the Delaware County Board of Developmental Disabilities. The appointed individuals must be residents of Delaware County and citizens of the United States, and must be interested and knowledgeable in the field of developmental disabilities and related fields. For this particular round of appointments, applicants must be receiving or have an immediate family member eligible to receive or currently receiving services from the Delaware County Board of Developmental Disabilities. The Commissioners are seeking to appoint two citizen members for terms that will begin January 1, 2019 and end Dec. 31, 2022.
The Delaware County Board of Developmental Disabilities consists of seven (7) members. The duties of a board member are defined as:
Develop and approve the policies of the Board for the operation of programs, services, and supports;
Become familiar with issues affecting individuals who are developmentally disabled;
Plan and set priorities based on available funds for the provision of programs and services;
Employ and supervise a qualified Superintendent.
Interested individuals can apply by using Delaware County's online application portal. It can be accessed at http://www.co.delaware.oh.us/index.php/employment. For any questions regarding this application procedure, please contact Dana Bushong, Delaware County Human Resources, 740-833-2129 or dbushong@co.delaware.oh.us. Completed Board Appointment applications must be received through the Applicant Tracking portal no later than 11:59 p.m. on Sept. 14, 2018.
---
You can view the original press release as a PDF shared from our drive.
Jim Conger
the IT guy
---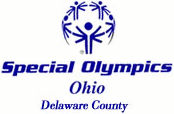 You can click to unsubscribe from our email list. If you are an athlete or help an athlete participate, you will miss future announcements if you unsubscribe.

Tell us your name, which sports interest you, and your connections to Special Olympics by updating your profile.

Please click to send to anyone we missed, which will also automatically add them to our list for future announcements.
Special Olympics Delaware County 7991 Columbus Pike Lewis Center, OH 43035 USA