It's time to sign up for swimming and soccer. This year we are going to use a separate sign up form for each sport. The forms for these sports are:
We are not sure of the practice schedule for swimming yet, but it is likely to be on the weekend as it was last year. Soccer will be at the same place as last year, Good Shepard's Church off of US Route 23, and at the same times, 6:30pm-7:30pm on Tuesdays and Thursdays.
Make sure you have a current medical form on file. Check your copy of your most recent form for the date it was signed. Forms are good for 3 years and must be valid for the entire season. If you are new to SODC, you can download a PDF of the form. We will be checking for forms as people sign up.
If you have questions, send us an email.
Connie Warner
Local Coordinator
connie.warner@sodcoh.org
740-200-0682
---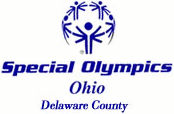 You can click to unsubscribe from our email list. If you are an athlete or help an athlete participate, you will miss future announcements if you unsubscribe.

Tell us your name, which sports interest you, and your connections to Special Olympics by updating your profile.

Please click to send to anyone we missed, which will also automatically add them to our list for future announcements.
Special Olympics Delaware County 7991 Columbus Pike Lewis Center, OH 43035 USA