Welcome to our latest
eBulletin
.
This month we feature stories and news updates about our current activities which we hope you enjoy and find illuminating.
Included are a report from our Tea Party Celebration in aid of The Food for People Programme, the first in a series of short videos from our International Day of Peace event, some other independent reporting from the event, how to support us for free through online giving during the festive season and the build up to it, and more ...
Thank you for your continuing interest and participation, it is truly appreciated.
Warm regards
the Peace Partners team
Arriving after the long drive up from Cornwall through rain and fog, the cloud
lifted and a beautiful autumn light warmed the sea and beach at Kewstoke,
near Weston Super Mare, where the Peace Partners' Celebration Tea Party
was about to begin.

The village hall at Kewstoke was a perfect venue for the annual fundraising
event, which had been planned to raise awareness of the groundbreaking
work undertaken by TPRF's Food for People Programme and to raise funds
for the project. More than seventy volunteers and supporters of Peace Partners
came from as far away as Manchester and Jersey in the Channel Isles to enjoy the
inspirational afternoon.

We were warmly welcomed with a glass or two of Bees Knees fizz and a
delicious hot samosa. The afternoon began by meeting old friends and
'putting faces' to people known previously only online, while a mesmerising
magician circulated, delighting us with his tricks.

Our MC, Pete Cook, introduced Juli Hammersley who opened the event with a
brief summary of the growth of Peace Partners over the past three years. She
moved on to talk inspirationally about her personal experience of spending
time at the Food for People facilities in India and Nepal, recounting some of
the human stories behind the groundbreaking work the charity is undertaking.
While we relaxed as tea was brewed and scones taken out of the oven, we
were treated to a set of beautiful songs from Jolene Lawrence, accompanying
herself on guitar, Josie Hughes also performed a song from her new CD.

The stunning centrepiece cream tea was served by volunteers on individual
place settings, many of them antique, and I can only say I have never seen
cakes and scones piled so high, with so much cream and jam to ease their
way to digestion. All presented with outstanding style and grace.

A number of beautiful artworks and handcrafted items had been donated for
the auction, which David Hughes conducted with wit and humour and with
much audience participation. This theme was continued by a raffle for the
many other donated goodies, and the traditional 'weighing of the cake'
competition.

Following on from the auction we were dazzled by a truly outstanding
performance by Bill Benham, a renowned concert violinist, who played a
series of violin solos from his extensive repertoire. The performance was one
of the unexpected highlights of the afternoon.




Tables were then cleared and space created for a performance by the Tim
Hain Band. Many of us risked life, limb and indigestion by taking to the floor
and rocking the afternoon to a close with the band's unique mix of 'Bleggae', a
combination of blues and reggae music, and in the process hopefully dancing
off some of the calories taken on board during the afternoon.

It was a lovely, inspirational time, full of good humour and good food enjoyed
in great company. I would personally like to thank the many people who put
so much time and consideration into making the day so special.

An amazing total of £2,718.00 was raised, equating to 5,800 meals served at
the Food for People facilities.

Thank you all so much for your outstanding generosity and good will,

Alan Plummer
You can also read this article and see more pictures on our website
here
Letter of appreciation from The Prem Rawat Foundation
Following our recent transfer of funds, including the amount raised at the Tea Party Celebration, we are delighted to be able to share with our supporters this very informative letter of appreciation which we have received from Marci Klein, Development Director at The Prem Rawat Foundation:
You can also read the letter here.
Video from the Waves of Change 'Practice Peace' event on International Peace Day
Peace Partners in association with Youth Futures and The Tutu Foundation UK
celebrated the
United Nations International Day of Peace
at the
Fairfield Halls, Croydon
Watch the first in a series of short videos from the event, a synoptic view of the day's activities:
Read more about the day on our website here.
TPRF article on Waves of Change 'Practice Peace'

The Prem Rawat Foundation (TPRF) has posted an article on their website about our Practice Peace Event we hosted on 21st September, the UN International Day of Peace.




In celebration of the U.N. International Day of Peace on September 21, The Prem Rawat Foundation's U.K. charity partner, Peace Partners, hosted an event that featured a variety of artists and leaders who explored how the Peace Education Programme can play an innovative role in addressing youth violence and other problems. Read a report below from Peace Partners Director Juli Hammersley about the Waves of Change event, plus watch a video recording of it. Thanks to everyone who made this event a success!

Some 70 people from various backgrounds and organisations attended the Waves of Change forum at Croydon's Fairfield Halls in South London. The day-long event was hosted by Peace Partners in association with The Tutu Foundation UK and Youth Futures. The aim of the event, as summarised by Dr. Mitesh Desai, the day's chairperson, was "to reflect on how peace can become a reality for us as individuals, for our families, in our communities, and indeed for countries across the world." ....

Read the rest of the article on the The Prem Rawat Foundation website here.
Coulsdon Sixth Form College report on International Peace Day
S

ignatories to The Pledge to Peace at Fairfields Hall Croydon
Coulsdon Sixth Form College has posted a new article on its website about the International Day of Peace 'Practice Peace' forum. Principal Richard Beales was in attendance and was a signatory at the event to The Pledge to Peace. The article reports that
"The event provided a platform for raising awareness of projects that involve empowering young people and communities, to live their lives free from violence and aggression ... " and that "
It also provided opportunities for networking and learning more about other peace-building initiatives locally, nationally and internationally."
Read the full article on the Coulsdon Sixth Form website here
What's your Pledge to Peace?
Sign your personal pledge and start making the change today!
Who will I make peace with?
What activity will I do to bring me peace?
You can sign anonymously on our
Personal Pledge to Peace
website page:
Peace Partners' Personal Pledge to Peace has been inspired by The Bruxelles Declaration of Peace, known as 'The Pledge to Peace'. Find out more about it here.
Seasonal Giving online
The season of giving is upon us!

When considering your gift purchases this year you can raise funds for Peace Partners without any additional cost to yourself.

Here are some ways to do this which are already being used by our supporters as effective fundraising tools:
Do you shop using

Amazon

? Amazon will donate 0.5% of the net purchase price (excluding VAT, returns and shipping fees) of eligible purchases to the charitable organisation of your choice. Start your shopping at smile.amazon.co.uk and choose Peace Partners as your selected charity; then continue with your Amazon shopping as usual.


Did you know that you can help Peace Partners raise funds for FREE just by shopping online?

Now, every time you shop online via Give as you Live at 4,000+ top retailers including Amazon, eBay, John Lewis and Expedia, a FREE donation will be made to us and it won't cost you a penny extra!

Plus, if you shop through the Give as you Live website, you can access top offers so you can save money and raise money!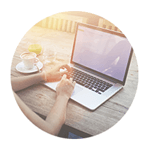 Step 1
Sign up today - for FREE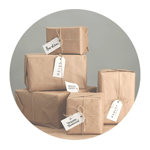 Step 2
Shop at 4,000+ leading stores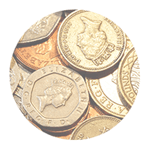 Step 3
Raise a FREE donation!

© Everyclick Ltd and Peace Partners, 2016. All rights reserved.
Everyclick Ltd is a company registered in England & Wales (No. 5181419).
Registered address: Basepoint Business Centre, Crab Apple Way, Vale Business Park, Evesham, Worcestershire, WR11 1GP.

tr>
Leading up to Christmas these shopping dates are also becoming very popular with those in search of a bargain:

Black Friday – 29th November
Cyber Monday - 2nd December
Giving Tuesday - 3rd December

Sign up to support Peace Partners and start raising money as you shop straight away!
St Mungos' 'Homeless Diamonds' magazine article on Peace Education
St Mungos is a UK homeless persons charity.
Homeless Diamonds
is an arts magazine published three times a year by people living or working in St Mungos hostels in London. Gennoria Miles, an attendee of the Peace Education Programme course hosted by the charity's Recovery College, contributed this article to the summer 2019 edition of the magazine:
New team members
We are pleased to announce that several new volunteers have joined the Peace Partners team, bringing with them their very valuable skills:
Stephanie Butler - Content Manager
Emma Payne - Marketing support and Bristol area adviser
Anisa Hay - Trustee, helping with disseminating the Peace Education Programme

We would like to wish each of them good luck and success in their new roles, which will be vital to the realisation of our ongoing plans.
New Year Introduction events
We have been approached about holding local community events in several locations in the UK introducing the work of Peace Partners. Look out for announcements about forthcoming events in Leicester, Newcastle, and the West Midlands in the forthcoming New Year.
AGM
Peace Partners Annual General Meeting will take place on Saturday 16th November at the Croydon Park Hotel, Croydon.

All trustees and team members are invited to attend. The strategy for the charity for 2020 will be debated, and a special workshop to review our plans for supporting and promoting the Peace Education Programme in the UK will be included. Further information can be obtained through info@peacepartners.co.uk.
We are looking for enthusiastic volunteers to help us move forward with our projects making a difference to the lives of many. We work hard to make sure volunteers can learn new skills and receive the support they need. You are a vital part of the team. Current ongoing opportunities include:
Partnership Assistant
​This is the perfect opportunity for a volunteer who is enthusiastic and enjoys creating new connections and developing partnerships, expanding our current partnership base through creating invitations and communications.

​Community Fundraisers
​Work within local communities to raise the profile of The Peace Education Programme and the work of Peace Partners in this field, along with our fundraising effort for humanitarian relief and TPRF Food for People initiatives.

As you can see from our 'new team members' item the ladies are increasingly well represented on the team now ... so gentlemen don't be shy, please step forward too!