---
Let Water Savings Grow… Be Picky About Plants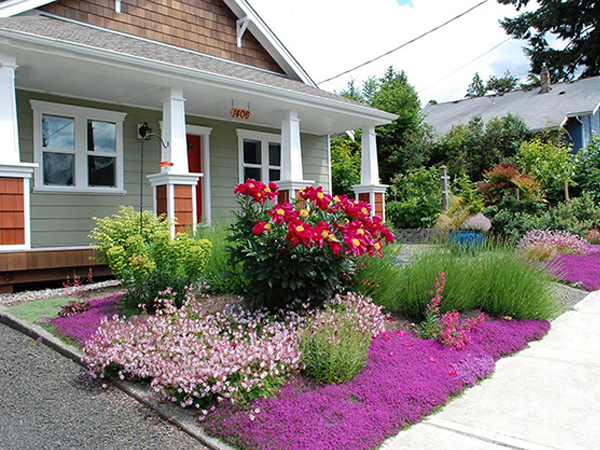 As you are designing your landscape or browsing the local nursery for some fresh additions, be strategic when selecting plants. Outdoor water use accounts for about 30 percent of household use—and as much as 70 percent in drier areas of the country—but saving water outdoors can be as easy as changing the plant selection in your yard!
When designing your landscape with water efficiency in mind, be picky, and choose plants native to your geographic region. Native plants are adapted to your local climate and soil conditions, which means they require less supplemental water and fertilizer. If you live in an arid part of the country, pick drought-tolerant plant varieties. These plants require little water and can survive in conditions with minimal rainfall—perfect for your landscape and water bill. Need help finding the right plants for the right place in your yard? Check out a plant list you can browse by state, or visit your local landscape or irrigation supply store online or in-person where these stores are accessible.
You should also familiarize yourself with the water and sunlight needs of different plants to see which plants have similar requirements. When designing your landscape, place plants in "hydrozones"—groups of plants with comparable watering needs in the same area. Hydrozoning reduces water waste and protects plants from being over- or under-watered, since you water to each zone's specific needs. Also consider the location of zones within your yard, as different plants thrive under different elements. Plants that prefer shade may not do well in direct sunlight, and this could lead to wasteful watering.
Check out the WaterSense Landscape Photo Gallery for some inspiration!
From WaterSense@Epa.gov